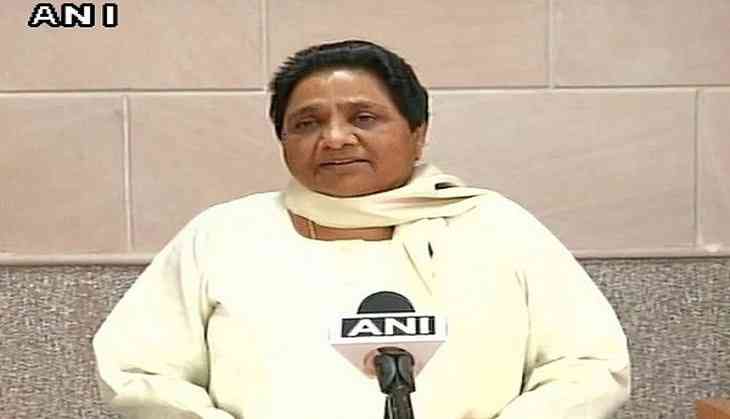 Downplaying the celebrations by Uttar Pradesh Chief Minister Yogi Adityanath on completing 100 days of state government, Bahujan Samaj Party (BSP) chief Mayawati on Tuesday asserted that the former hasn't been able to achieve much in 100 days especially in areas concerning crime.
Speaking to ANI, Mayawati said, "None of the achievements mentioned by CM Yogi has happened on ground level. The achievements highlighted by Yogi on 100 days of his government are all virtual. As far as control on crime in the state is concerned, this government hasn't been able to achieve much. Minorities, traders and the poor section of people are very much troubled with this government".
Further lashing out at Chief Minister Yogi, Mayawati stated that he has not fulfilled even 10 percent of its promises made prior to elections.
"Law and order situation of this government is at its worse. This government cannot be ranked on one out of 100 in handling law and order in the state. Yogi has not fulfilled even 10 percent of its promises made prior to elections," Mayawati added.
Earlier today on the occasion of completing the first 100 days of his administration in Uttar Pradesh as a Chief Minister, Adityanath said that his government is working for all sections of society without any discrimination.
Adityanath expressed satisfaction with the work his government undertook in its first 100 days even as he took a dig at previous governments for the lack of development.
Releasing at a press conference a booklet " 100 din vishwas ke" on his government's performance since he assumed office on March 19, he said, "We want to assure people that government has started initiatives to take UP forward on the path of development. The results for the mandate in favour of transformation have been positive."
-ANI