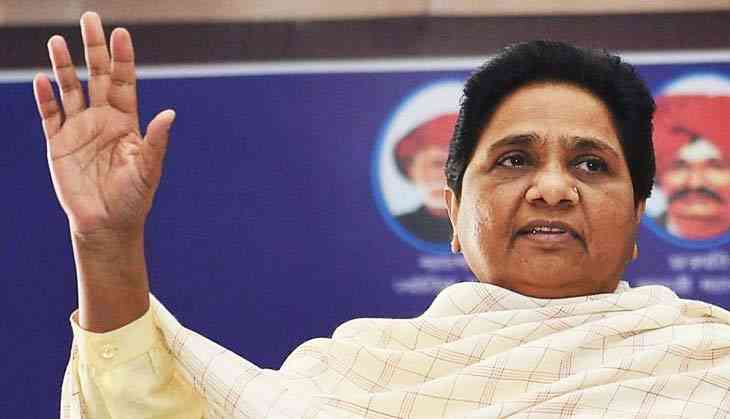 Bahujan Samaj Party (BSP) supremo Mayawati on Tuesday hit out at Bihar Chief Minister Nitish Kumar for his remark on brining reservation in the private sector and urged the state chief to not make hollow promises and pitch the idea to its ally ruling at the Centre.
Mayawati averred that Nitish Kumar is in alliance with the Bharatiya Janata Party (BJP) so if the latter is concerned about the backward section he should work towards implementation of the idea.
"From the very beginning BSP is in favour of reservation of the backward class in the Private sector. Bihar government rather than making such remark should just ask the Center for reservation and make sure it is done. They are sitting in power, from whom are they demanding this? They themselves are in power," Mayawati said.
Earlier on Monday, Nitish Kumar batted for reservation in the private sector and said there should be a debate on this issue at the national level.
"It's my opinion that there must be reservation in the private sector too. There must be a debate on this at the national level," the Bihar Chief Minister said.
Presently, the Scheduled Castes (SCs), Scheduled Tribes (STs), Other Backward Class (OBCs) and physically handicapped persons are entitled to reservation in educational institutions and government jobs.
Last week, the Bihar cabinet approved a proposal to bring outsourced government jobs within the ambit of reservation.
-ANI