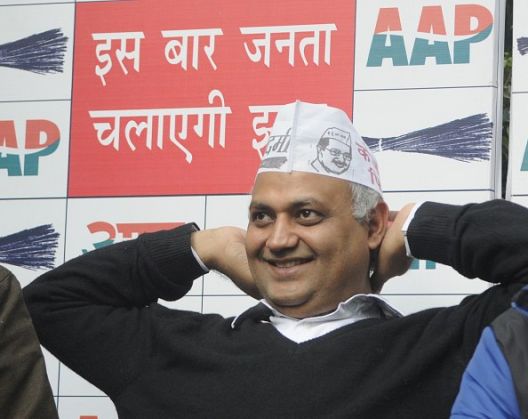 It's just not politicians like CPI(M) leader Brinda Karat and Congress' Sharmistha Mukherjee, who found AAP MLA Somnath Bharti's 'beautiful women' comment offensive. His estranged wife Lipika Mitra too has condemned his statement. She told ANI that it seems Bharti is only concerned about the safety of beautiful women.
Im an average looking woman, maybe thats why I was ill treated by him: Lipika Mitra (Bharti's wife) on Somnath Bharti pic.twitter.com/Y8jqCVRbGw

— ANI (@ANI_news) August 4, 2015
During a discussion in the Delhi Assembly on women's safety on 3 August, Bharti had said: "We should make Delhi so safe that even the most beautiful women will not hesitate to step out at night". Later, in a Facebook post he clarified that he had used the word beautiful to describe 'jewellery laden women'
Mitra had accused Bharti of domestic violence. She had even staged a protest against Chief Minister Arvind Kejriwal along with former DCW chief Bharkha Shukla for not acting against Bharti, in July 2015.