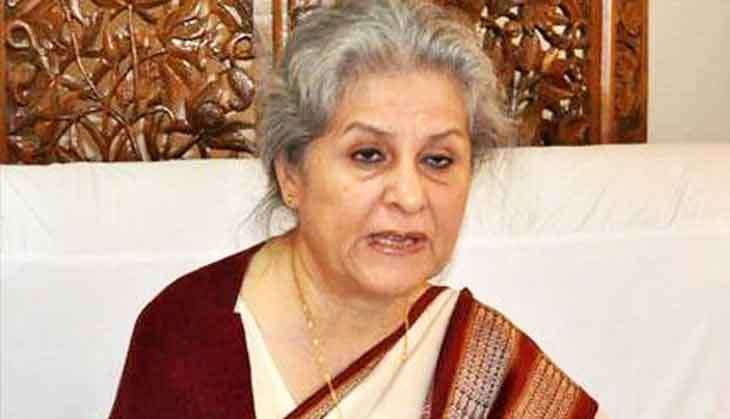 Syeda Saiyidain Hameed, an educationist, writer and the only living biographer of Maulana Abul Kalam Azad was denied visa to United Kingdom where she was scheduled to speak at Nehru Centre in London at a seminar to commemorate Azad.
Hameed was invited by a British NGO Ilmi Majlis in collaboration with Indian Council for Cultural Relations, founded by Azad in 1950, to speak about the first education minister of India and a Bharat Ratna awardee Maulana Abul Kalam Azad.
On questioned about the reason for her visa being denied Hameed told Catch that there were several reasons raised by the officials which include "bank statement, source of income and proof that I am a writer."
Maulana Abul Kalam Azad was one of the three architects of India's Freedom Movement, whose magnum opus Tarjumanul Quran is world renowned.
Azad remained founding President of ICCR until his death in 1958, with the objective of fostering cultural and intellectual exchanges between India and the world.
Sayeda Hameed was Member of India's Planning Commission from 2004 to 2014. She has written more than 20 books.