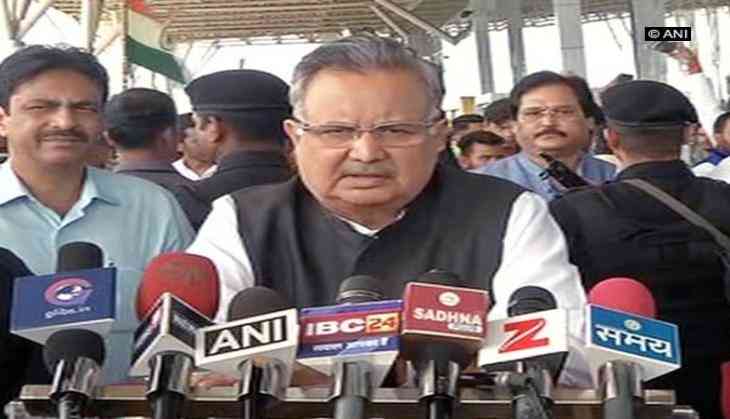 Chhattisgarh Chief Minister Rajnath Singh claims that the death of 64 children in the Gorakhpur Baba Raghav Das Medical College is a matter for Uttar Pradesh to handle and they should be left alone with it.
Singh said, "This is a matter for Uttar Pradesh and I don't know much about it."
As many as 64 lives have been lost so far due to alleged disruption in the supply of liquid oxygen in the hospital, to which Opposition has demanded the resignation of UP Chief Minister Yogi Adityanath and Siddharth Nath Singh, blaming the state government for its sheer failure in providing proper medical facilities to the patients in time.
The shortage of oxygen allegedly led to encephalitis, which is a sudden onset inflammation of the brain, following which the children died.
Earlier, Prime Minister Narendra Modi expressed is grief over the incident.
Gorakhpur District Magistrate Rajeev Rautela said that the cause of the deaths at the BRD Hospital was the disruption in the supply of liquid oxygen and further appealed to the suppliers to not cut the supply henceforth.
Following this report, the Uttar Pradesh Government jumped in defence of the medical college, while also assuring that the District
Magistrate has ordered a magisterial inquiry into the incident and the report will be out in 24 hours.
Meanwhile, according to data procured from the BRD hospital shows the number of oxygen cylinders sent for refilling each day, showing a clear shortage of liquid oxygen in the hospital.
-ANI