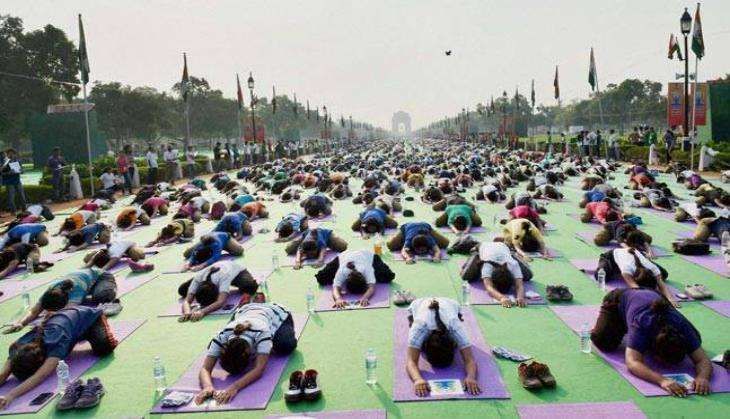 Madhya Pradesh government on Thursday will hold mass 'Surya-Namaskar' in all schools, colleges, academic bodies and gram panchayats all across the state to mark the birth anniversary of spiritual leader Swami Vivekanada.
"Surya-Namaskar will be held in all schools, colleges, academic institutions, gram panchayats and residential schools of the state from 9 AM to 10.30 AM on 12 January," said a Public Relations department officer.
The day, also observed as 'Yuva Diwas', will see the programme of 'Surya-Namaskar' to mark the birth anniversary of Swami Vivekanada.
Various academic and cultural programmes putting light on the life of Swami Vivekananda will be organised.
The programme is to start at around 9 am.
Bhopal Chief Minister Shivraj Singh Chouhan's message will be broadcast at 9.30 am, followed by 'Surya Namaskar' and 'Pranayam'.
Class 6-12 students and college students will perform 'asans', whereas, class 1-5 schoolchildren will only witness it.
Swami Vivekananda was a key figure in introducing the concept of Yoga to the western world.
-ANI