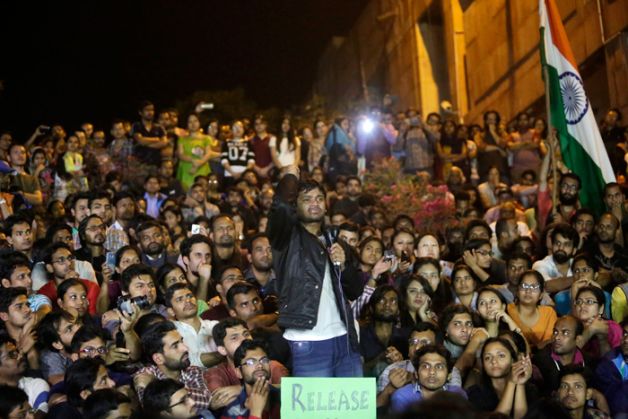 Masked outsiders had attended the 9 February event at JNU where anti-national slogans were allegedly raised, leading to the arrest of three students for sedition.
This was one of the findings in the report filed by the high level committee investigating the matter.
The report says that the presence of masked outsiders was noted by security staff and confirmed by witnesses, according to the Hindustan Times. It adds that a JNU student was seen with this group.
"It is most unfortunate that the organisers allowed the event to be taken over by a group of outsiders who created a charged atmosphere by raising provocative slogans," said the committee.
The committee based its report on depositions by witnesses, a study of video clips and the examination of documents on record. None of the students' union representatives acted responsibly, the committee said in its report.
After the report was filed, university authorities issued show cause notices to the three students arrested for sedition, Kanhaiya Kumar, Umar Khalid and Anirban Bhattacharya, as well as 18 other students. The students have till Wednesday evening to respond to the notices, after which a final decision will be taken.