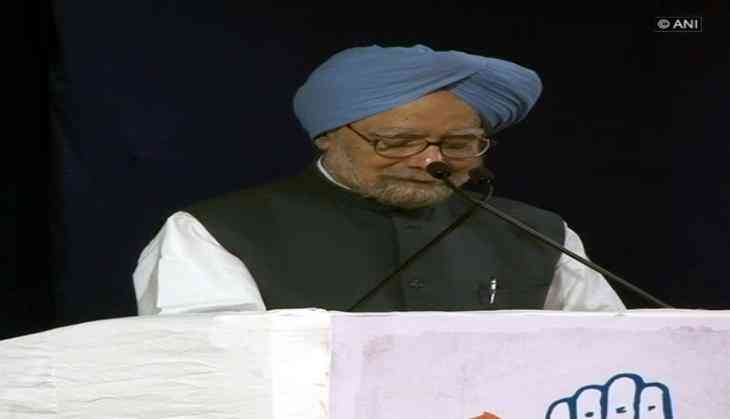 Senior Congress leader Manmohan Singh on 2 December hit out at Prime Minister Narendra Modi for pitting two great leaders, Jawaharlal Nehru and Sardar Patel, against each other.
Manmohan's remark comes days after Prime Minister Modi hit out at Congress over its treatment of Sardar Patel, who helped built the Somnath Temple.
"Nothing is gained as often attempted by Modi to pit the two great leaders (Pandit Nehru and Sardar Patel) of power (against each other)," Manmohan Singh said while addressing media here in the wake of the upcoming Gujarat elections.
The former prime minister even went on advising his successor to find more dignified ways of impressing the crowd while seeking their votes.
Earlier on November 29, Modi said, "Had Sardar Patel not been there, there would not have been a grand temple in Somnath."
Also read: Manmohan Singh terms 8 November as 'black day' for economy, democracy
"So, people who have visited the Somnath Temple recently, I want to ask them: Do you know history? Your family members, our first prime minister Jawaharlal Nehru was not happy with the idea of a temple being built there," he said while taking a jibe at Congress'
Rahul Gandhi
's visit to the temple.
-ANI