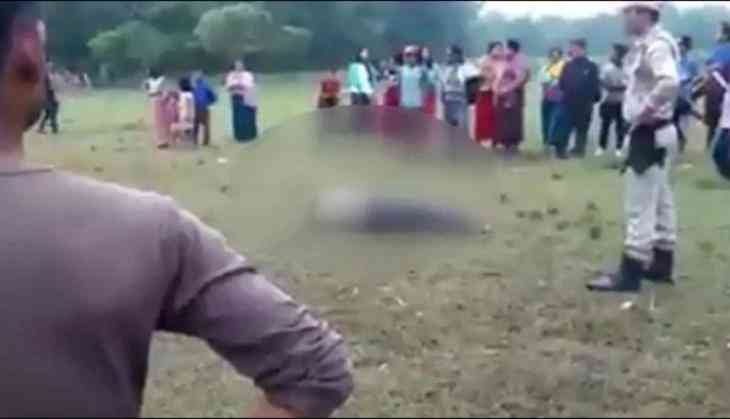 Days back a video of a 26-year-old MBA student was allegedly lynched by a mob in Manipur. As per recent reports, four policemen, including a sub-inspector, were seen in a video doing nothing to save him who got severely injured in the attack on Thursday. The man died from his injuries later. the policemen were later suspended.
The video of the incident which went viral on social media showed that the four police personnel were "present at the spot when the victim was alive and lying unattended", senior police officer Jogeshwar Haobijam in the Imphal West district told news agency PTI.
The 26-year-old Farooq Ahmed Khan, an MBA student was allegedly lynched to death by a mob at Lamsgang in Imphal East district in Manipur over a suspicion of being a bike thief. The incident reportedly took place on September 13th at Tharoijam Awang Leikai.
"Thirteen people were involved in the lynching of the youth and all of them have been identified," said Imphal West Superintendent of Police Jogeschandra Haobijam. "We have arrested five people and the rest will be nabbed soon."
Manipur Deputy Inspector General Jayanta Singh urged people to not take the law into their hands. "The culprits were arrested for their involvement in attacking the youths," he said. "It is up to the court to decide whether the arrested persons are guilty or not."
Also read: Congress' 14 MLAs stake claim to form government in Goa as ailing CM Manohar Parikar is not in action