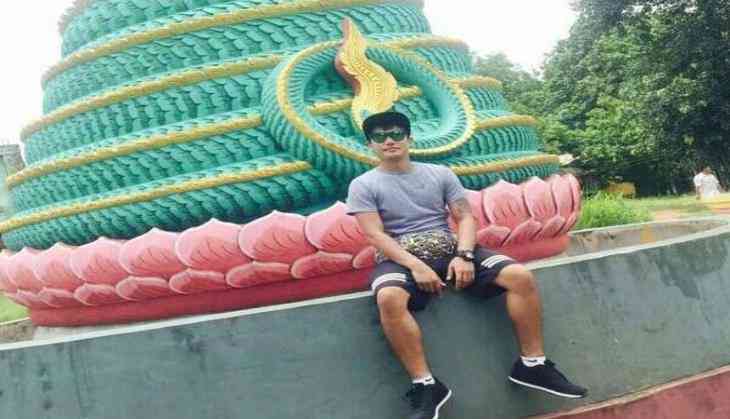 Missing Manipuri youth found cremated under (ANI)
Pravish Chanam who had been missing for the last five days at Noida was found cremated by authorities of the Dr. B R Ambedkar Hospital in Noida. The family was not informed despite a missing report being filed.
Pravish, 22, had gone to Delhi on 7 September and stayed at his friend's Ashok Thounajoam residence in the Safdarjung area of the city and had gone for a musical concert in Noida on 8 September night.
Pravish and his friends, including Ashok Thounaojam along with two others, had gone to attend the concert. Later, around 9.30 p.m., Ashok and his friends discovered that Pravish was missing, and accordingly, his elder brother, Ravikanta Chanam, was notified. A missing report was filed at Knowledge Park Police Station in Gautam Budh district in Uttar Pradesh on 9 September.
Meanwhile, a post-mortem report conducted on 11 September, showed Pravish had died of "haemorrhage and head injuries." The report also said that the time of death was "2 to 3 days".
CCTV footage of the hospital showed a dizzy Pravish being brought into the hospital at around 10.30 p.m. of 8 September, said his elder brother Ravikanta.
He was later seen going outside the hospital the next day in the morning, September 9. On the other hand, North East Forum for International Solidarity (NEFIS) Convenor Khumukcham Chinglen, who voluntarily had been searching for Pravish for the last five days with family members of the victim said it was found that Pravish was admitted to the hospital by one Dr. Amit, who is yet to be identified.
Dr. Amit had found Pravish lying at the vicinity of the concert site and took him to Dr. B R Ambdekar Hospital.
He said, the unidentified Dr. Amit had found a semi-conscious Pravish on the night of the concert and admitted him at Dr. B R Ambedkar Hospital at 10.30 p.m.
However, the hospital refused to show any medical documents about the admission of Pravish, said NEFIS Convenor Chinglen adding police personnel located opposite the hospital turned down when friends of the deceased searched the site by distributing photos of the deceased.
He further said according to police, a call was received by the police in the early morning about the presence of an injured person on 9 September itself and then took the body to the hospital.
Chinglen also requested that the state government intervene into the matter and initiate an enquiry.
-ANI