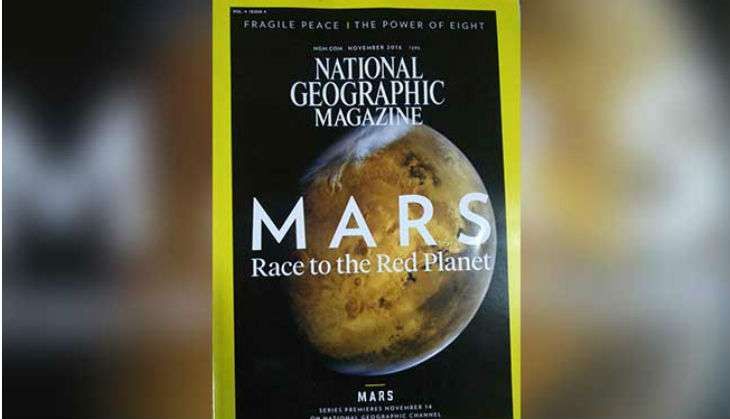 A picture taken by Mangalyaan, India's maiden mission to planet Mars, has been featured on the cover page of the November 2016 issue of the National Geographic magazine.
The stunning capture of Mars bears the title: 'MARS: Race to the Red Planet'.
This comes days after the historic mission was awarded a spot on the new Rs 2,000 notes.
According to NDTV, experts believe that Mangalyaan has beaten the missions before it to capture some of the best, high-quality photos of Mars' full disc till date.
India scripted history on 24 September 2014, when it successfully positioned its Mangalyaan in orbit around Mars on its very first attempt initially for six months but it has completed three years in space now.