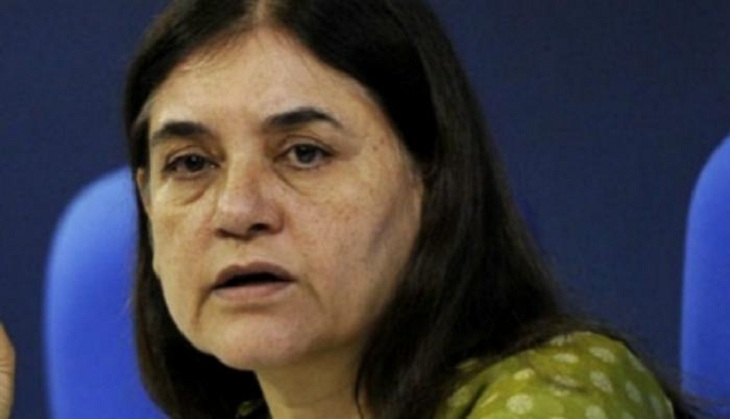 Harassment of women on social media platforms is a commonplace affair. There are millions of trolls worldwide, resorting to spewing abuse across social media platforms while hiding behind their online identities. Union Minister for Women and Child Development Maneka Gandhi has, however, decided to implement a crackdown on the phenomenon of online trolling that women are subject to on a daily basis.
On 5 July, Maneka Gandhi took to Twitter and appealed to women who face online harassment to directly write to her and inform her of the instances of abuse, following which the requisite action would be taken.
"Are you a woman who is trolled or abused? Inform me at gandhim@nic.in.", she tweeted on Tuesday. Gandhi has also reportedly directed the National Commission for Women (NCW) to monitor cases of trolling against women on social media.
Send me your complaints, use #IamTrolledHelp. pic.twitter.com/TdUSmdfbuq

— Maneka Gandhi (@Manekagandhibjp) July 6, 2016
The decision to implement this move was reportedly triggered by the online abuse faced by singer Sona Mohapatra in the wake of the relentless trolling she had faced on Twitter following her critique of Salman Khan's controversial 'raped woman' remark.
Also read - 'Rape is no joking matter': Kavita Krishnan & Sona Mohapatra on Salman Khan
"This particular troll who harassed the singer online came to our notice this morning. We have contacted Twitter and got this person off it," Maneka Gandhi was quoted to have said in an Indian Express report. "There is too much filth online. I have asked the NCW to put a person in charge of tracking such trolls."
Gandhi is scheduled to meet senior officials from the Home Ministry, the Delhi Police and representatives of Twitter and Facebook to ensure that the menace of online harassment and trolling is handled with a tight grip, and to chalk out a strategy to deal with complaints.
Lalitha Kumaramangalam, the Chairperson of the National Commission for Women, has, however, expressed her reservations surrounding this initiative. "You can't police the net. It is an open space, it is like a galaxy almost. There are billions of Twitter accounts and no organisation can keep an eye on Twitter. It is not physically possible for anybody to say we are following everybody's Twitter", she was quoted to have said in a Hindustan Times report.
Maneka Gandhi has in the past acknowledged the fact that online abuse that women face is also to be deemed as violence, and has taken steps to curb it. In June, the Ministry of Women and Child Development had introduced an advisory asking matrimonial sites to authenticate users after receiving several complaints of cyber stalking, fake profiles, and cheating.