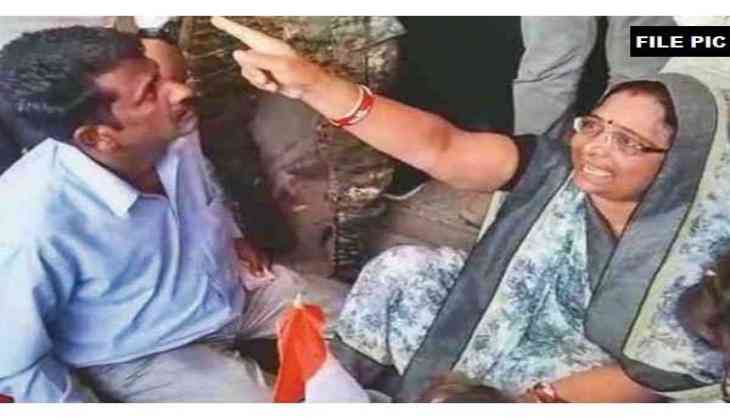 Congress MLA Shakuntala Khatik on 12 June brushed aside the allegation of inciting violence during farmers protest in Mandsaur district of Madhya Pradesh.
"I didn't instigate the workers. Would they have remained silent, had I asked them to do so?" Khatik told ANI.
Khatik further said that she only told the police officers that they shouldn't sit in the police station and go ahead to set it on fire, if they can't ensure women safety.
Earlier, a video of the Congress MLA had surfaced showing her purportedly inciting party workers and farmers to torch a police station during the farmers protest.
The Congress' Shivpuri MLA was seen in the video repeatedly inciting people to accompany her to burn down the nearby police station, whereas a police official was seen requesting the MLA to calm down.
Following the video, the Bharatiya Janata Party (BJP) demanded MLA's arrest and cornered the Congress asking party vice-president Rahul Gandhi to apologise for the irresponsible behaviour of his party leader.
"Certain Congress elements, who are instigating violence and appealing the mob to set the police station on fire, have been caught on the camera red-handed. It's unfortunate that just for the sake of votes, the Congress has stooped so low and staged a violent protest. The Congress should answer for this and Rahul Gandhi should apologise for the irresponsible behaviour of his party leader. I request the government to immediately arrest the miscreants and book them under relevant acts to ensure normalcy in MP," BJP leader S. Prakash told ANI.
-ANI