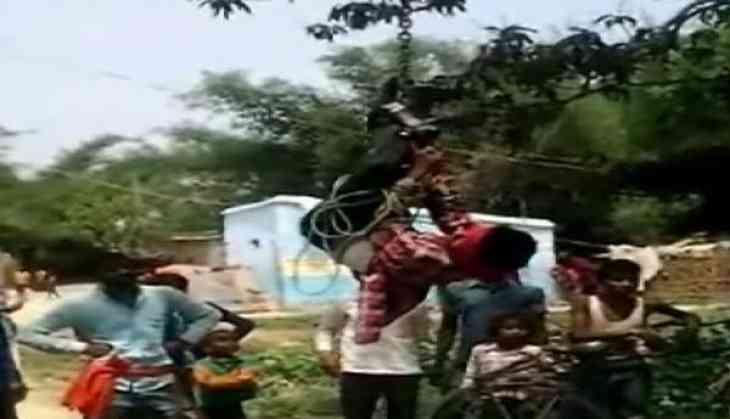 A man on Tuesday was beaten and hung upside down by locals at Hingoli village of Darbhanga district after he allegedly stole a mobile phone.
A video of the incident has surfaced and it can be seen that a group of men first thrashed him and then hung him upside down from a tree using ropes and a chain.
The accused thief, identified as Amresh Kumar, has been arrested and three people who thrashed him have also been apprehended.
"After the police saw the video, we immediately reached the spot and arrested him (Amresh Kumar). We have also arrested the three men who were beating him," ASP Darbhanga Dilnavaz Ahmad told ANI.
(ANI)