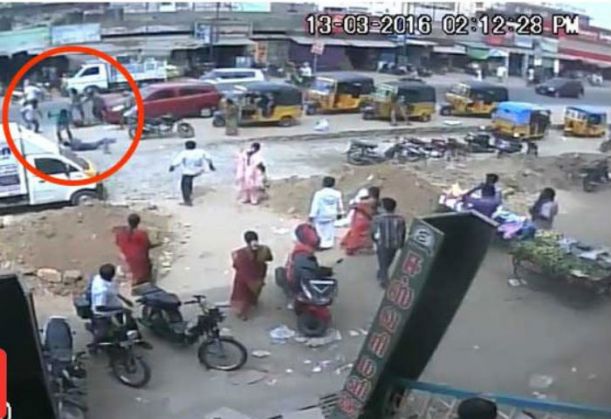 In a suspected incident of honour killing, a Dalit man was hacked to death, while his wife was brutally assaulted by three men in Tiruppur district of Tamil Nadu.
The victims were identified as V Sankar, a 23-year-old engineering student and his wife of eight months, Kaushalya.
The attack, which took place in a crowded market, was captured on CCTV.
The footage shows the attackers dragging and beating the couple while the crowd looks on. The three men later escaped on a two-wheeler.
A five-member team of Tiruppur Police has launched a search operation to find the assailants.