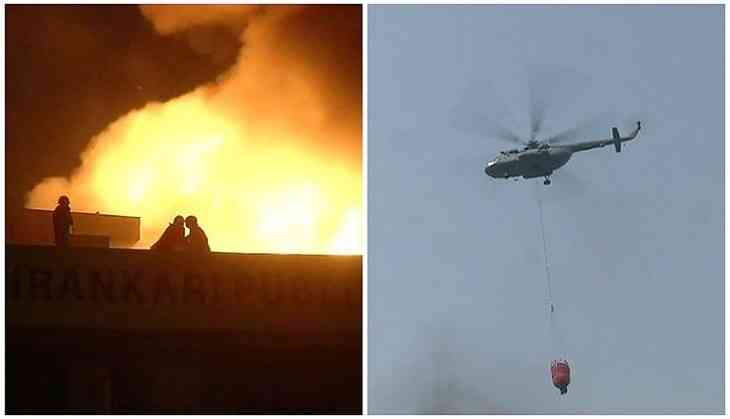 The massive fire which broke out at a rubber factory in Delhi's Malviya Nagar has been doused on Wednesday after Indian Air Force's (IAF) Mi-17 attached with a Bambi bucket completed three sorties.
According to an IAF release, a total of approximately 8000 litres of water was dropped to douse the fire.
The release also pointed out that "the first time the Bambi ops was done in an urban situation wherein the nitty gritties of drop are very precise".
It took over 13 hours to douse the massive fire.
At least 40 tenders were rushed to the spot to douse the massive fire that broke out on Tuesday.
(ANI)