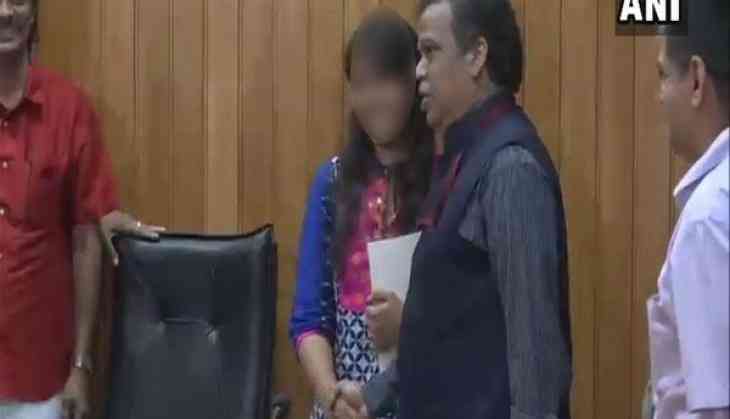 The Kerala Police on Saturday honored the Malayalam actress, who was allegedly molested on a moving train, for her exemplary courage.
Kerala DGP Lokanath Behera honored the actress at the state police Headquarters in Trivandrum.
The incident took place when the actress was travelling from Kannur to Trivandrum.
She was sleeping in her berth when she felt a man's fingers on her mouth.
She also stated that it was heartbreaking to see that nobody reacted or supported her.
-ANI