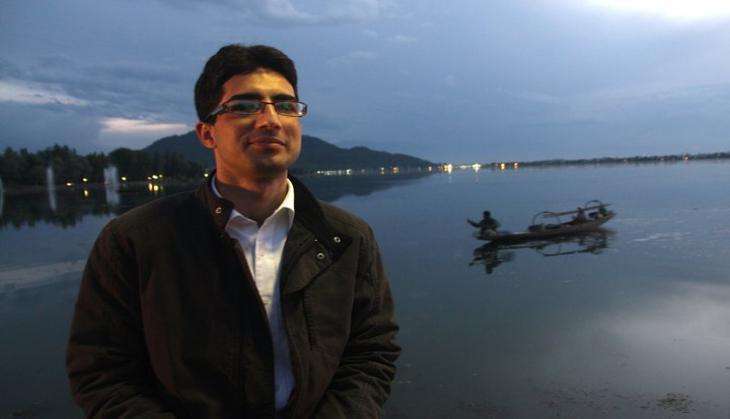 On 16 July, Shah Faesal, Kashmir's first IAS topper and director of school education in the state, took to social media to condemn the national media's shoddy coverage of the Kashmir unrest.
Faesal, who was less than impressed with the Facebook post that had been doing the rounds pitting him against slain Hizbul Mujahideen leader Burhan Wani, slammed the media's approach of cashing in "on falsehoods that divide people and creates more hatred".
"At a moment when Kashmir is mourning its dead, the propaganda and provocation being dished out from red and blue newsrooms is breeding more alienation and anger in Kashmir than what Indian state can manage", he wrote in a Facebook post.
In his op-ed for the Indian Express, Faesal spoke in depth about his displeasure for the national media, which he alleges has been projecting a skewed idea of India in Kashmir while being purely driven by TRPs.
"The prime minister, who has single-handedly transformed India's global image, should take upon himself the task of transforming India's image in Kashmir", he writes.
"In Kashmir, people often confuse the outrageous editorial policy of the national media with the oppressive state policy", Faesal writes, stressing on the importance of dethroning the media from their self-appointed role of being custodians of national interest.
"This brazenness to market TRPs as national interest and do business over the dead bodies of young men was the worst aspect of these loud newsrooms" he writes.
Faesal opines that Kashmir needs 'a mix of honesty, truth and directness' - a far cry from the jingoistic narrative that the national media has been bombarding public conscience with.
He urges the Indian state to go back to traditional means of communication to facilitate dialogue between the state and its people, and "make newsroom nationalism irrelevant".
Alleging that the tendency of prime-time news channels to sensationalise the Kashmir issue only serves to further widen the fault lines, Faesal writes:
"When Kashmiri representatives are bullied in TV debates, their aspirations ridiculed, their grievances shouted down, the symbols of Kashmiri pride insulted, or when non-issues are given precedence over the killing of the innocents, when military bravado is encouraged over civilian agony, when positive initiatives of the state government are overlooked, and truth is not shown at all, and most importantly, when cows are made to feel more important than the Kashmiri people, the frustration and anger will, expectedly, be directed against India."