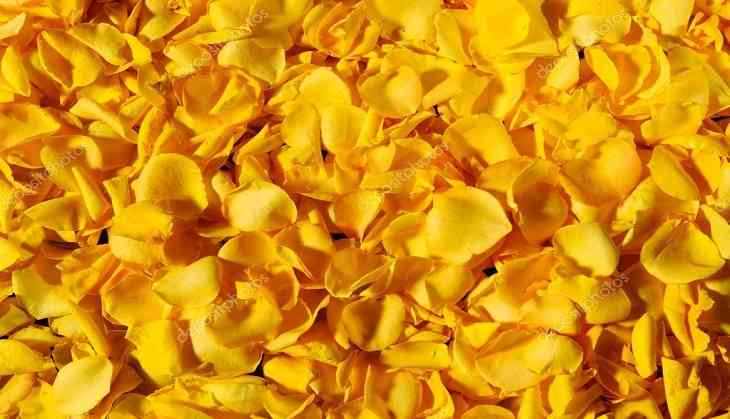 With the slogans of 'Major Kaustubh Rane, Amar Rahe' and 'Bharat Mata Ki Jai', the dead body of Army Major, who was killed in a gunfight with terrorists near the line of Control in Jammu and Kashmir's Bandipor district, was welcomed by his family, friends and residents of the town Than with a shower of flowers.
The roads which lead to his home were embellished with yellow petals which are the color of hope and longing. Major Rane's home lives in Sheetal Nagar over 25 years which is barely five km north of Mumbai.
The dead body of Major Rane was embellished with the Sena Gallantry Medal by President Ram Nath Kovind on the 69th Republic Day celebrations. He received a hero's welcome.
The last rites of 29-year-old Army Major will be performed with full military honours today.
Despite being wrecked by the death of her husband, Major Kaushubh P.Ran's wife Kanika Rane is proud of her husband's sacrifice. Their two-year-and-old son Agastya is not able to understand that why his family is crying.
Amid the Army major's body wrapped in the coffin being welcomed with petals, 1,500 km away from Thane, there was flower shower in Uttar Pradesh but it was not for this noble reason. Rose petals were sprinkled on kanwariyas, the devotees of Lord Shiva.
A video gone viral show Meerut Additional Director General of Police Prashant Kumar, accompanied by Commissioner Chandra Prakash Tripathi is indulged kanwariyas with a rosy shower from a chopper on Wednesday. The act was heavily criticized on social media.
Also read: Rajya Sabha Deputy Chairman polls: NDA government-backed Harivansh Narayan has an easy win over opposition's candidate