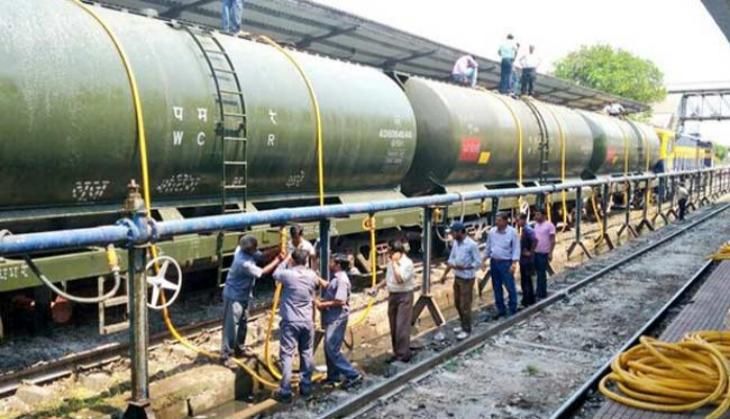 In the wake of severe drought that hitLatur in Marathwada, a 'water train' with 10 wagons carryingwater on Monday left from Miraj in western Maharashtra. It isexpected that the train will reach Latur later on Monday.
The train had reached Miraj in westernMaharashtra on Sunday from Kota in Rajastha.
Maharashtra Chief Minister DevendraFadnavis in a tweet said that the government along with railwayministry is working hard to bring relief to people.
"Maharashtra Government andRailway Ministry are working hard to bring relief to people indrought affected region of Maharashtra," the CM tweeted.
Railway Minister Suresh Prabhu said,"50 Tank Wagons steam cleaned reached Miraj for Latur."
"Water filling from Platform line2-6 pm today on trial. We do our best for drought," he tweeted.
On April 8, one of two goods trainscarrying 50 tank wagons of water for drought-affected areas of Laturdeparted from Kota workshop for Miraj in Pune division.