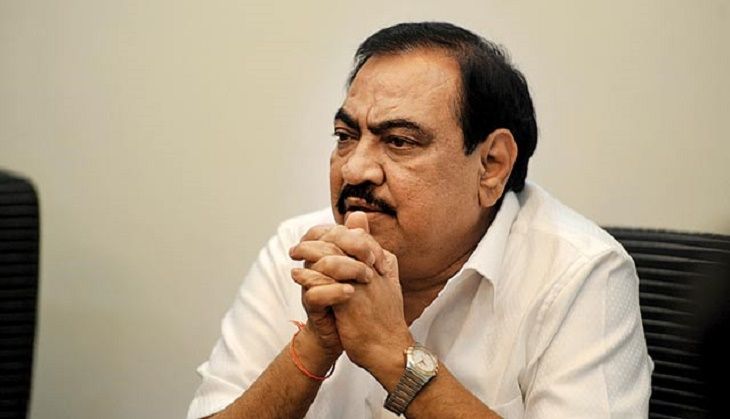 Maharashtra Revenue Minister Eknath Khadse resigned after meeting Chief Minister Devendra Fadnavis at his residence on 4 June.
Eknath Khadse, Minister of Revenue, Agriculture, Excise, and Minority Affairs, one of the most senior Cabinet members in the Maharashtra government, is under fire for his alleged involvement in twin scandals - an illicit land deal and his mobile number appearing in the call records of most-wanted fugitive Mumbai gangster Dawood Ibrahim.
Catch had earlier predicted that the minister's career will sink over his alleged links with underworld don Dawood Ibrahim. Read: Dawood Ibrahim link may sink BJP leader Eknath Khadse's career
Earlier, on 2 June, Khadse's daughter-in-law Raksha Khadse, also a BJP MP, had met Prime Minister Narendra Modi for around 10 minutes to put forward Khadse's case, reported India Today.
However, the Revenue Minister held his ground asserting that he was innocent and had earlier refused to resign from the Cabinet.
According to reports, he has been asked to resign by the BJP as the party claims to have 'zero tolerance' towards corruption.