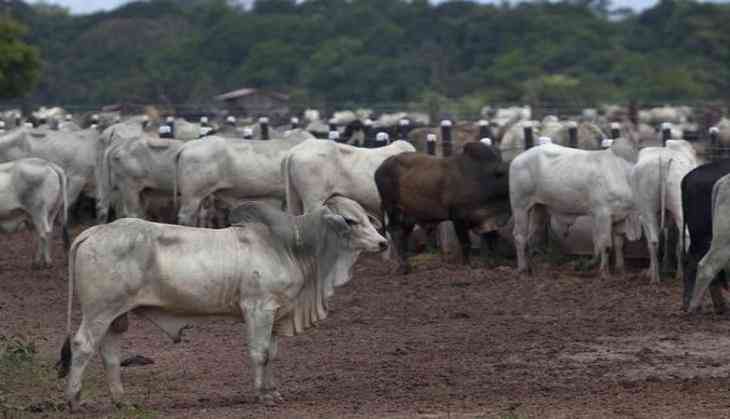 In a viral video circulating on the social media, cow vigilantes can be seen shouting slogans and assaulting two youth for allegedly possessing beef in Malegaon tehsil of Maharashtra's Washim.
The cow vigilantes or ' Gau Rakshaks', in the video can be seen beating up the young men, and accusing the duo of being in possession of cow meat.
The vigilantes can also be heard asking the two men to accompany them to Malegaon Police Station.
Nine people have been arrested in connection with the incident, the police officials informed.
Seven of them who attacked the two men were booked under various sections of the Indian Penal Code (IPC).
The two youth, too, have been booked under section 295a of the IPC.
Superintendent of Police of Washim said the situation was under control as immediate action had been taken.
The samples of the seized meat from the spot had been dispatched to a state laboratory in Nagpur for verification.
Malegaon is investigating the matter.
-ANI