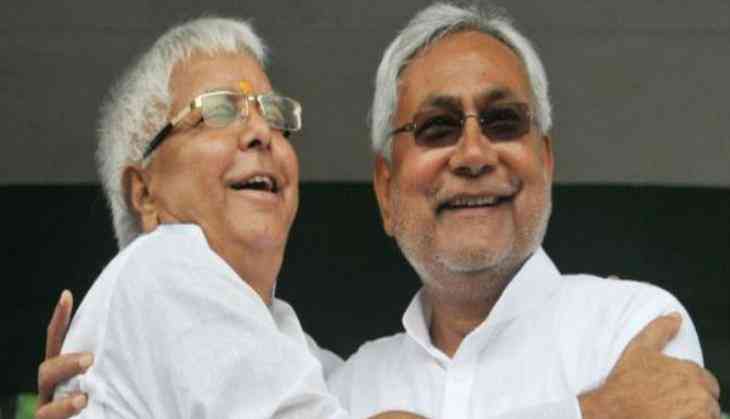 Mahagathbandhan is unbreakable: RJD
The Rashtriya Janata Dal (RJD) on Tuesday confirmed that the 'mahagathbandhan' (grand alliance) in Bihar will continue, asserting that it is 'unbreakable'.
RJD leader Raghuvansh Prasad Singh said that the grand alliance between his party and Janata Dal (United) is unbreakable.
Singh's statement came at a time when there is report of crack between the RJD-JDU ties.
" Mahagathbandhan (grand alliance) is unbreakable and it has to be kept united. Chief Minister Nitish Kumar had called a meeting in which the last decision that was taken is that mahagathbandhan will continue," Singh said.
Hitting out at the Bharatiya Janata Party (BJP), Singh said the saffron party was conspiring to break the grand alliance.
"We have to destroy the conspiracy of the BJP and expose them. We have to go among the people and tell them truth. We have a fight with BJP. We do not have to give chance to BJP," he added.
Nitish Kumar had on Tuesday called meeting of all MPs, MLAs and other office bearers and leaders of JD (U) to discuss the political situation in the wake of CBI raids on alliance partner RJD chief Lalu Prasad Yadav and family.
-ANI