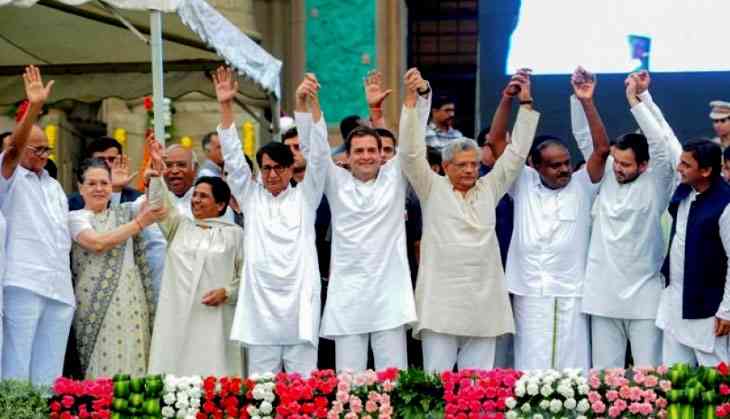 After the Mega Opposition rally in West Bengal, the Opposition is feeling the heat of bringing the rival parties together on same platform to discuss the road map ahead.
After a bitter fight in 2013 and 2015 in Delhi, where the AAP decimated the incumbent Congress party and brought them to 0, are now a member of the Opposition Unity Committee.
The group, which consists of 4 parties include the Bahujan Samaj Party, Samajwadi Party, Aam Aadmi Party and Congress led by Akhilesh Yadav, Abhishek Manu Singhvi, Satish Mishra and Arvind Kejriwal.
For the Congress party, it would be a tough road to traverse upon as BSP, SP have been foe turned allies of the party, who have decided to keep Rahul Gandhi at bay when it came to alliance in Uttar Pradesh.
AAP leader Gopal Rai had earlier claimed that "We were ready to drink poison (compromise with the Congress). But now, we have decided that AAP will contest on all seats across Delhi, Punjab and Haryana with its full strength, and won't have any alliance with the Congress."
"The pollution is unprecedented. We have already raised this, but officials don't believe it's an issue that is serious enough... There are enough poor people sleeping in the open, exposing themselves to pollution, said Sheila Dikshit, adding that "It will certainly be a priority area."
ALso read: CJI Ranjan Gogoi recuses himself from hearing a plea challenging Nageshwar Rao's appointment as