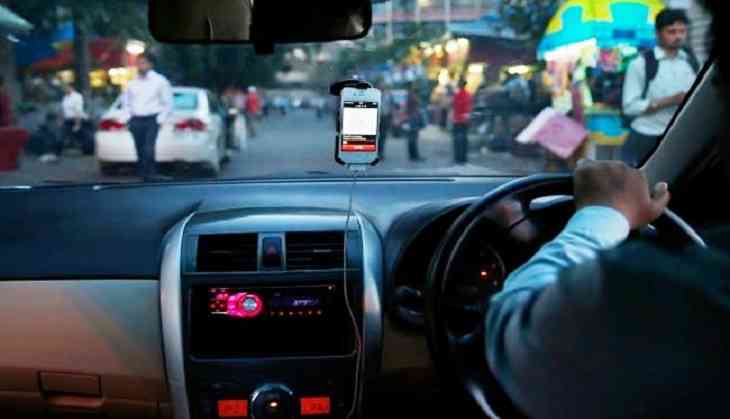 Uber cab driver assaults and tries to threaten Delhi journalist (Twitter)
Women's safe in the country has always been hanging in between in the country and especially in national capital. Every now and then we come across an incident where women are being assault or raped or threatened by man or a group. Recently, once again a women has been assaulted in Delhi and this time a woman journalist.
A Delhi-based journalist, Janki Dave has recounted the horrifying incident she had to face while traveling to Indira Gandhi International Airport (IGIA) in a private cab.
The journo took to social media to share her ordeal,"I have always found solace in Delhi, but these 5 minutes shall be etched in my mind forever. Sooner or later, Delhi did teach me a lesson, one which I'd not like anyone to learn," she stated in a post on Facebook.
Janki Dave narrated her ordeal she allegedly had to face on Facebook on 12th of February, while she was traveling to Delhi airport from Noida in Uber cab. "I had my flight scheduled at 8:05 PM. As luck would have it, I was stuck in traffic for over 2 hours. It was already 7:20 PM, I was sure of not making it. At 7:32 PM, I requested the cabbie (politely) if it would be possible for him to drive me back home (Noida). On his denial, I asked him to drop me at my scheduled drop point (Terminal 3, IGI Airport). I could sense he was running out of patience. But I failed to predict what hit me in the next 5 minutes," she posted.
However, the Uber cab driver not only refused to drop her at the airport but also he took a U-turn and parked the car under a flyover and ended the trip. Later, he stopped the car in the middle of the road near Vasant Enclave. He immediately came out of the cab and started throwing the bags on the road. He also flung her laptop.
The woman tried to stop the cab driver but the situation went worse. She explained how cruelly Dhiraj tried to threaten her and abused her, further he even tried to attempt a physical assault on her, "At some point, I was even told "Maar Dalunga, Ladki Hai, Sambhal Ke reh"; this, in front of at least 15 people, who proclaim to be human beings," she recounts.
Meanwhile, she has raised the matter with cab aggregator. the case is still waiting for an action against the cab driver.