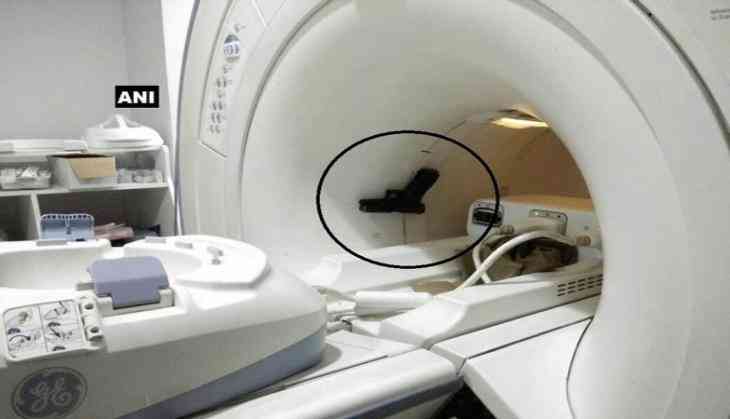 In a bizarre incident, Uttar Pradesh Textile minister Satyadev Pachauri's security guard tried to get a Magnetic resonance imaging (MRI) scan with his weapon still on him. The result was hysterical yet serious.
During the scan at Dr. Ram Manohar Lohia Institute of Medical Sciences in Lucknow, his pistol managed to get wrested from his body and get stuck on the machine itself.
The magnetic field around the machine pulled up the loaded pistol and damaged the machine which was worth crores.
However, it has been made clear that the basic instruction was ignored by the guard as he entered the MRI chamber with the pistol.
According to reports, the cost of repairing the 5-crore machine will come around Rs 40-50 lakh.
-ANI