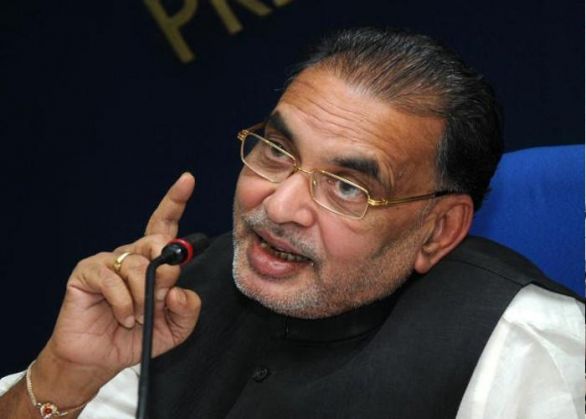 Union Agriculture Minister Radha Mohan Singh has listed 'love affairs' and 'impotency' as reasons for these frightening deaths.
Replying to a question raised in the Rajya Sabha on the reasons behind the deaths of more than 1,400 farmer suicides reported in the country since last year, Singh said in his written response, "According to the National Crime Records Bureau, causes of (farmer) suicides include family problems, illness, drugs... dowry, love affairs and impotency."
The Minister's reply, however, did not rule out debt as one of the reasons, reports said. Singh's statement might add fire to Opposition's protests which has already stalled all parliamentary proceedings.
Congress vice president Rahul Gandhi, who was holding a 'padayatra' in Andhra Pradesh to highlight problems faced by farmers, said PM Modi and his ministers should personally visit homes of farmers to see their plight.
CPI(M) General Secretary Sitaram Yechury accused the government of manipulating statistics to hide their failures in solving problems faced by farmers.JD(U) MP KC Tyagi threatened to move a privilege motion against Singh saying he was misleading the House.
Later Singh clarified to a TV channel that he was merely quoting from a National Crime Records Bureau report.
Data released by NCRB revealed that a total of 5,650 farmers committed suicide in 2014, with the maximum deaths reported from Maharashtra, Telangana and Chhattisgarh.