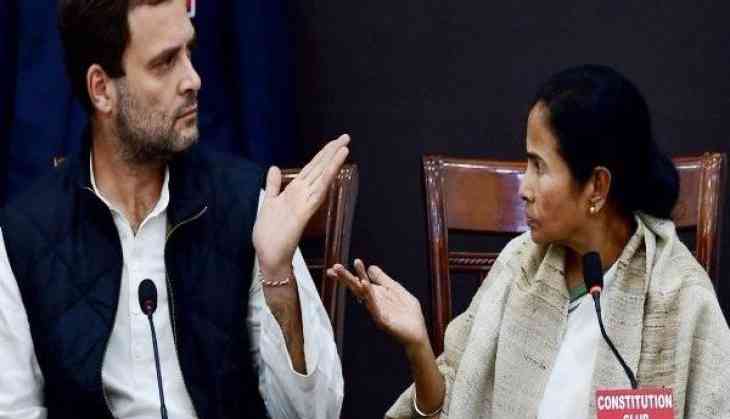 Rahul Gandhi and Mamata Banerjee
As the Lok Sabha elections are around the corner and the chemistry of alliances are building up against the ruing BJP, the top two party's TMC and Congress have finalized that they will not be tying up for the 2019 polls.
As Congress party under Rahul Gandhi becomes the fulcrum of Opposition unity, Trinamool Congress is still eying for the 42 seats of Bengal, which might clear the way for the CM Mamata Banerjee to helm the Center, in a instance, if BJP loses th emajority mark.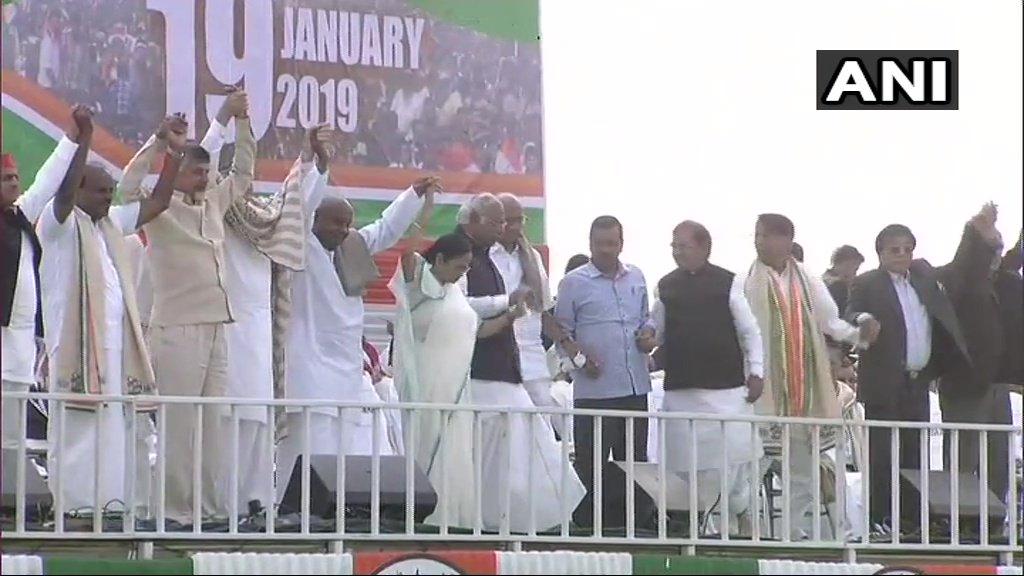 Bengal rally
West Bengal Congress chief Somen Mitra has clearly stated about Rahul Gandhi's brain storm behind the coalition politics and said, "Our party president has agreed with our views that aligning with TMC would be a disaster for the party in the state as it is because of TMC that BJP is gaining ground in Bengal. Rahulji has told us to prepare our own strategy and he has told us that he would agree with it."
When asked about the Congress party aligning with the CPI(M) for the Lok Sabha polls, Mitra said, "We would talk to secular and democratic forces, including the Left. But before initiating talks we would discuss the matter within our party."
Now, the Congress party has been on a spree to include the regional forces in their UPA to tackle the BJP's juggernaut being led by election machinery of Amit Shah and PM Narendra Modi. A classic example can be Karnataka, where after learning lessons from Goa, the party immediately held talks with JD(S) and made H.D Kumaraswamy as the CM.
Also read: Lok Sabha 2019: Ex ally TDP's Chandrababu Naidu to protest as PM Modi visits Andhra Pradesh today for