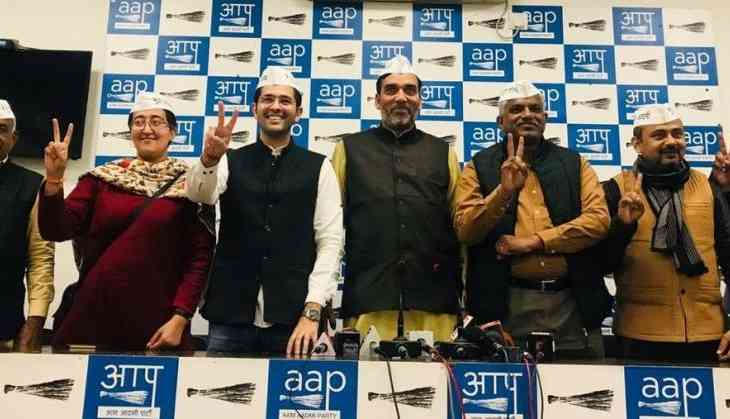 As the Lok Sabha election is around the corner, the Aam Aadmi Party has today announced the names of the candidates for 6 seats out of the 7 and have stated that there will be no "Mahagathbandhan" in Delhi with Congress.
AAP has decided to field 'Atishi from East Delhi, Raghav Chaddha from South Delhi, Pankaj Gupta from Chandni Chowk, Dilip Pandey from North East Delhi, Gugan Singh from North West Delhi and Brajesh Goel from the New Delhi Lok Sabha seat.'
Announcement : Declaration of candidates for the upcoming Loksabha Polls

1. New Delhi - @brijeshgoyalaap

2. East Delhi - @AtishiAAP

3. North East Delhi - @dilipkpandey

4. South Delhi - @raghav_chadha

5. Chandani Chowk - @pankajgupta

6. North West Delhi - @AAPGuganSingh pic.twitter.com/EuNyseK1Fi

— AAP (@AamAadmiParty) March 2, 2019
"Sheila Dikshit has said a straight no to alliance. Rahul Gandhi also said not possible... Aam Aadmi Party wanted the alliance, but the Congress is not ready," said senior AAP leader Gopal Rai.
In response to it, former Delhi CM and Delhi Congress president Sheila Dikshit said, "When did AAP ever come to us? If Arvind wants an alliance, then he should directly speak to me."
ALSO READ: IAF Strike: Radar imagery confirms 4 buildings in Jaish madrasa were hit, say reports