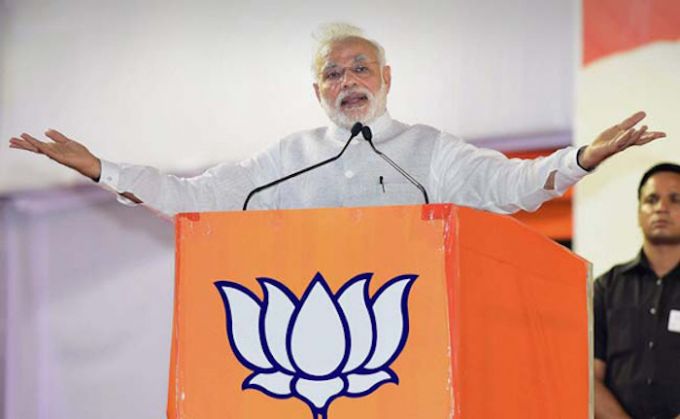 Prime Minister Narendra Modi, today, is holding a mega rally in Bihar, just after returning from a two-day visit of UAE.
Modi is in Bhojpur to lay the foundation stone of a four-lane road connecting Patna and Buxar in Ara, the district headquarters of Bhojpur, about 60km from Patna.
He is currently addressing the Bharatiya Janata Party rally in Saharsa district in flood-prone Kosi region.
Watch video here: