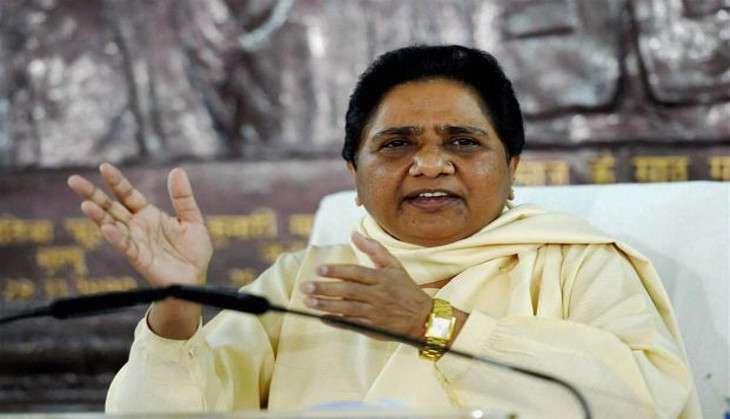 Bahujan Samaj Party supremo and former Uttar Pradesh chief minister Mayawati accused the BJP-led central government of misusing the state machinery to malign the name of BSP.
In a press conference on 27 December, Mayawati also accused BJP of having anti-Dalit mentality.
The press conference comes a day after reports surfaced that the Enforcement Directorate has found out cash deposits of over Rs 104 crore in an account belonging to the Bahujan Samaj Party and Rs 1.43 crore in an account belonging to party her brother, Anand.
Here are updates from the press conference:
-Despite these allegations, people of Uttar Pradesh will support me
-BJP leaders are in state of shock since I exposed the Samajwadi Party and Congress party's alliance
-I want to remind BJP that BSP follows IT norms
-I want to say that my brother who earns living by doing a small business also deposited money in bank account as per IT norms: Mayawati
-I am targetted because I am a dalit
-If the prime minister is honest he should reveal details of BJP's bank accounts 10 months prior to 8 November and after that as well
-Other political parties including BJP deposited money in accounts post demonetisation. No talks about that.
-The money deposited is honestly earned money. BSP's image is being maligned on BJP's instructions: Mayawati
-We have deposited the money collected as party funds honestly in the bank account, no wrongdoings: Mayawati
-Ye party ka paisa hai, iss paise ko hum fek denge kya? Humara ek ek paise ka hisaab hai : BSP chief Mayawati
-BJP dwara manage kiye gaye channels aur newspaper me BSP dwara jama karaye gaye dhan ko badha chadha ke dikhaya gaya hai: Mayawati
-BSP ne apne niyamo ke mutaabik hi ekatrit hui dhanraashi ko humesha ki tarah bank mein jama karwaya hai: BSP chief Mayawati
-I have been in UP since 31 August. The money was collected through donations. The amount was collected before demonetisation
-BSP ne apne niyamo ke mutabik hi chalkar apni ekatrit raashi ko ek routine ke jaise bank mein jama karwaya hai-Mayawati on ED search BSP a/c
-BJP is misusing the state machinery to malign the name of BSP party-BSP Chief Mayawati