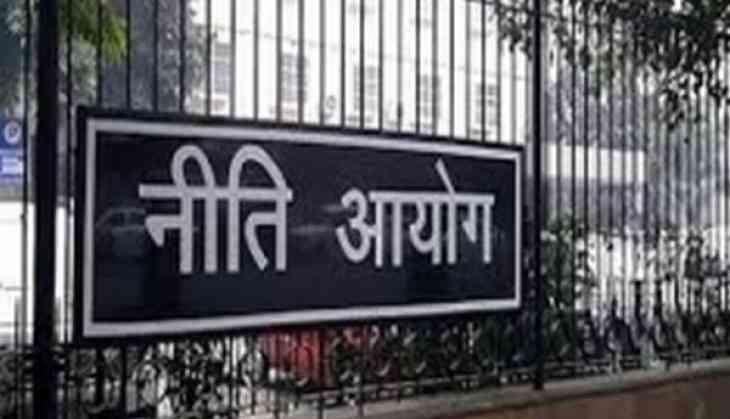 NITI Aayog on Friday pitched for restricting the registration of diesel and petrol vehicles saying that the adoption of electric and shared vehicles could save USD 60 billion in fuel cost by 2030.
A report prepared by NITI Aayog and Rocky Mountain Institute has suggested that the government should limit the registration of 'conventional vehicles' through public lotteries and complement this measure by giving preference to electric vehicles (EVs) as is being done in China.
It also suggested that government should consider more tax incentives to promote EVs so that they can be made available to people at reduced cost.
It said EVs should also be provided free parking.
The report estimates that India can conservatively save up to 64 per cent of anticipated passenger mobility-related energy demand and 37 per cent of carbon emission by 2030.
"By 2030, this would result in an annual diesel and petrol reduction of 156 million tonnes of oil equivalent," said the report, 'India Leaps Ahead: Transformative Mobility Solution'.
"At current oil prices, this would imply a net usual fuel cost saving of approximately 3.9 lakh crore by 2030," the report added.
Releasing the report, NITI Aayog CEO Amitabh Kant said whether one likes it or not EVs will happen in India and this is inevitable.
"The challenge is how we do it quickly. How do we do it to scale and size," he said.
Noting that the cost of battery is falling by about half every five years, he said that as a result in the next 4-5 years, the electric vehicles even with batteries would not be far more expensive than the petrol or diesel vehicle, while operational cost will be just 20 per cent of that of petrol vehicle.
Stressing that the government is fully committed to driving this electric vehicles programme, Kant said EVs will come into India in a big way in about a decade's time.
"But challenge is if we delay it then we will end up importing batteries instead of oil and it will be difficult for us to take leadership," he cautioned.
"So we should drive our own EVs programme, which will enable us to manufacture EVs," Kant added.
He also pointed out that building up volumes quickly will enable India EVs programme to succeed.
"And therefore aggregation of demand on a large scale is important. It's important that government drives it by focusing on government vehicles and public vehicles," Kant said.
Recently, Mahindra & Mahindra (M&M) Managing Director Pawan Goenka had said that India does not have the same kind of subsidies many other countries offer on buying electric vehicles.
"India has about 2,000 dollars (subsidy). There are countries which have 10,000 dollars, therefore we cannot have a very high-end vehicle because nobody will buy it and it does not even serve the purpose. What if 200 people bought it? It won't help much in curbing pollution," he had said.
In his foreword to the 140-page report, NITI Aayog vice- chairman Arvind Panagariya said there is need to adopt new and fundamentally different pathways to provide clean, cost- effective and efficient mobility services that are safe, create new jobs and reduce dependence on oil imports.
-PTI