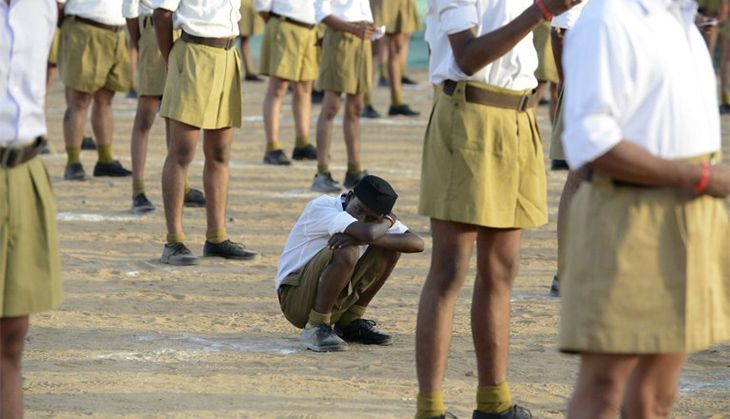 The government is all set to repeal the 1966 law, which required those joining government service to declare that they are not affiliated to either the Rashtriya Swayamsevak Sangh(RSS) or Jamaat-e-Islami.
The department of personnel and training is now planning to hold consultations with the Home Ministry to discuss the need to revoke this "unreasonable and absurd" norm, with a senior government functionary pointing out how RSS had always maintained that "it is a cultural and non-political organisation". This will be a part of the government's drive to repeal defunct and archaic laws, reported The Times of India.
"The present government has not issued this circular (on debarring RSS members from taking up government jobs). It does not expect anybody joining government service to declare whether or not he/she is a member of RSS," minister of state Jitendra Singh told TOI on Thursday.
The order was first implemented after Indira Gandhi assumed office as PM in 1966.
The move to repeal the order now, comes in the wake of a central government department asking new recruits in Goa to declare that they don't belong to the RSS.
However, the order was not followed strictly and it was only after the Goa incident that it came to light.