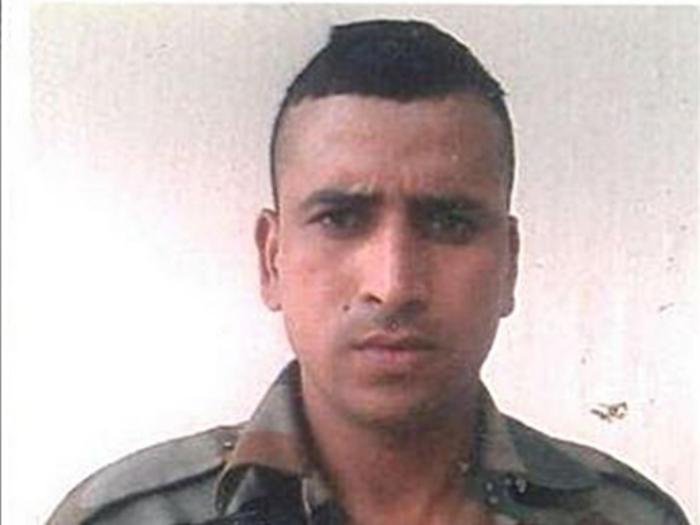 Elite commando of Army's Special Forces Lance Naik Mohan Nath Goswami has been awarded Ashok Chakra, the country's highest peace time gallantary honour, for laying down his life while saving his two colleagues during an encounter with militants in Kashmir last year.
"He embodied soldiering, stood for it, while he lived and even in death. The martyrdom and indeed the selfless gallantry of Late Lance Naik Mohan Nath Goswami of the elite Special Forces received a deserving recognition from a proud nation," the Defence Ministry spokesman said about the award announced on the eve of the 67th Republic Day.
Giving details of the incident, the spokesman said that on September 2, 2015, Goswami was engaged in a fierce encounter with terrorists hiding in the Haphruda forest in Kupwara, North Kashmir.
"As the encounter raged, two of Goswami's comrades were wounded. Undeterred by the intense volley of fire, he immediately rushed to rescue them and in the act, despite getting grievously wounded himself, he not only eliminated two terrorists but also saved the lives of his comrades," he said.
"Goswami succumbed to injuries and made the supreme sacifice in the highest traditions of the Indian Army," he added.
The spokesman said Goswami had been part of two major operations in a span of 10 days that led to elimination of 10 militants in the valley before he laid down his life.
Describing Goswami as the "intrepid and indefatigable" commando, the spokesman said he was the natural choice of his commanders for any challenging mission and he was ever too willing to oblige.
"As if to embrace danger and challenge, Goswami, who is fondly and proudly remembered by his comrades as one who could inspire and ignite patriotic fervour by his sheer presence alone, would volunteer for all risky missions," he said.
"The Indian Army stands committed to ensuring territorial integrity of the country and dignity of its people and it is in this spirit that many soldiers have braved the odds to ensure peace and prosperity in Kashmir as well.
"Any modicum of peace and progress in the valley is largely owed to the sacrifices of these heroes many of whom remain unsung from all uniformed community operating here in the service of the people," he added.