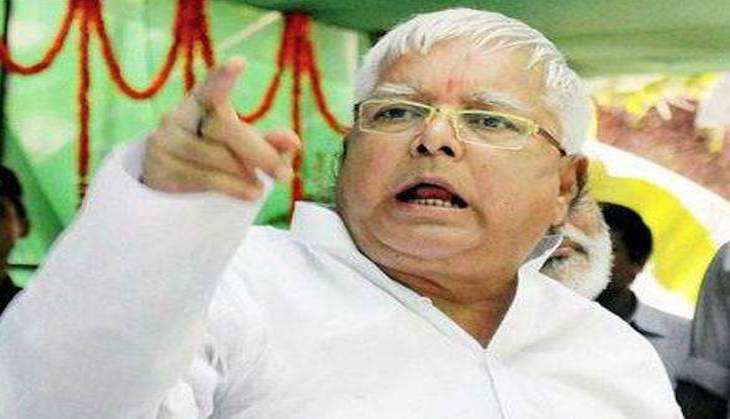 Former Bihar chief minister and RJD Chief, Lalu Prasad Yadav, on 12 October, took a jibe at the RSS with a reference to their recent change in uniform in a series of tweets.
"We forced RSS to change to full pants. Now we will forced them to change their mindsets too. Will also forced them to drop their weapons. Will not let spread poison in the society," Lalu said in a tweet.
अभी तो हमने हाफ को फुल पेंट करवाया है
माइंड को भी फुल करवायेंगे
पैंट ही नहीं सोच भी बदलवायेंगे
हथियार भी डलवायेंगे
जहर नही फ़ैलाने देंगे।। pic.twitter.com/LAIUV6dRYA

— Lalu Prasad Yadav (@laluprasadrjd) October 11, 2016
In another tweet, Lalu ridiculed RSS trademark loose Khaki shorts saying, "Rabri Devi was right, RSS has no understanding of our culture. Old men roaming around in half pants, were they not ashamed?"
हमने RSSको फुल पैंट पहनवा ही दिया।राबड़ी देवी ने सही कहा था इन्हें संस्कृति का ज्ञान नही,शर्म नहीं आती,बूढ़े-बूढ़े लोग हाफ पैंट में घूमते है

— Lalu Prasad Yadav (@laluprasadrjd) October 11, 2016
The attack comes in the backdrop of RSS ditching their loose khaki shorts -- which have been a part of the uniform since the organisation's inception -- for brown trousers on 11 October 2016.
The change, which heralds a generational change in the organisation, came into effect on Dussehra day - the Sangh's foundation day.
Also Read: After 91 years, RSS' men ditch iconic Khaki shorts for brown trousers; winter uniform unveiled