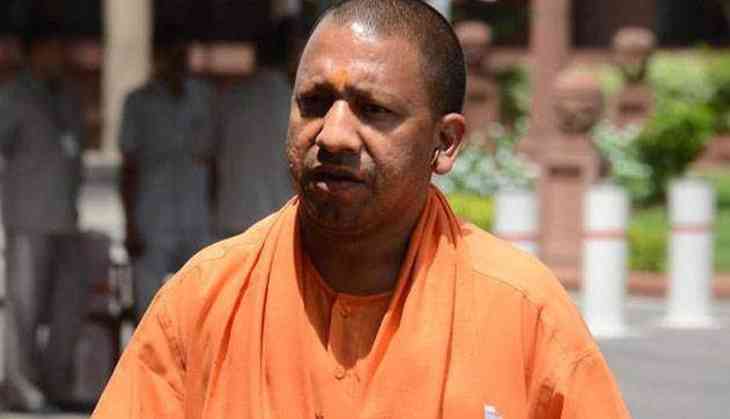 The shocking news of Uttar Pradesh's Kushinagar where 13 children have been killed after the school van collided with a moving train at an unmanned rail crossing today. After which hundreds of people protested in eastern Uttar Pradesh's Kushinagar raised the slogan against the incident.
The Uttar Pradesh CM Yogi Adityanath visited the incident and lost his cool over protestors and said 'nautanki band Karo' (Stop this drama) as he was not able to persuade the crowd to stop protesting and raising slogans.
"Stop raising these slogans... I am still telling you... Note, what I am saying," Yogi Adityanath said, seen to be ordering the protesters to back down.
The Divine Public School van was carrying nearly 25 students that were passing through the railway crossing in Thursday early morning when the incident took place. The van was reportedly smashed by the train that passed the moments later killing 13 children.
According to the reports, there were near about eight children who were injured in the accident and at least 13 children died on the spot. Reportedly, the accident took place at around 7:10 am. As per the Police officials, the collision occurred at an unmanned railway crossing in Bahpurva between the school van and train.
Reportedly, this is the second school vehicle accident in this month. As on 9 April, 23 children and four adults also died when the school bus driver lost his control and fell into a 100-metre deep gorge at Malkwal area in Kangra district of Himachal Pradesh.
Kushinagar is just 50 km far from Gorakhpur, the home of Chief Minister Yogi Adityanath, he had to quit Lok Sabha from Kushinagar after he took oath as CM of Uttar Pradesh.
Also read: Kathua rape case: SC keeps Jammu rape case in state court, will transfer if there is 'slightest sign' of unfairness; says 'our real concern is fair trial'