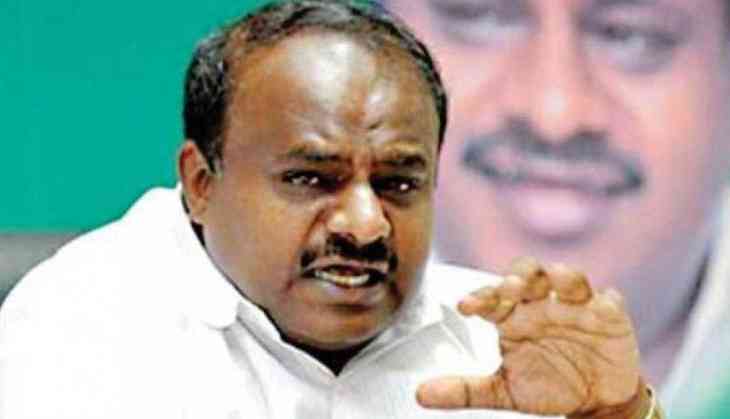 A day ahead of the results of Karnataka Assembly elections">Karnataka Assembly elections, Janata Dal (Secular) (JD-S) state president and chief ministerial candidate H. D. Kumaraswamy is currently in Singapore for a routine health check-up.

According to sources in the JD(S), "HD Kumaraswamy is presently in Singapore, he had left immediately after polling on May 12. A routine health check is the reason for his visit and he is expected to be back tonight."

Earlier on May 12, Kumaraswamy and his wife Anitha had cast their votes for the assembly polls. He said he was confident that his party would win by a comfortable margin.

Counting and the results of the election will be announced on tomorrow.
Before casting his vote, Kumaraswamy and his wife met Nirmalanandanatha Mahaswami of Sri Adichunchanagiri Mahasamsthana Math in Bengaluru's Jayanagar locality on Saturday.

Like Siddaramaiah, the former Karnataka chief minister is contesting from two constituencies - Ramanagaram and Channapatna.
A total of 2,654 candidates were in the fray and 4.96-crore electorate, including 2.44 crore women, will cast their votes. Over 15 lakh people are first-time voters in the 18-19 age group.

Tight security was in place to ensure smooth and peaceful single-phase polling in 222 constituencies, including 36 reserved for the Scheduled Castes (SC) and 15 for the Scheduled Tribes (ST) and 26 in Bengaluru.
(ANI)