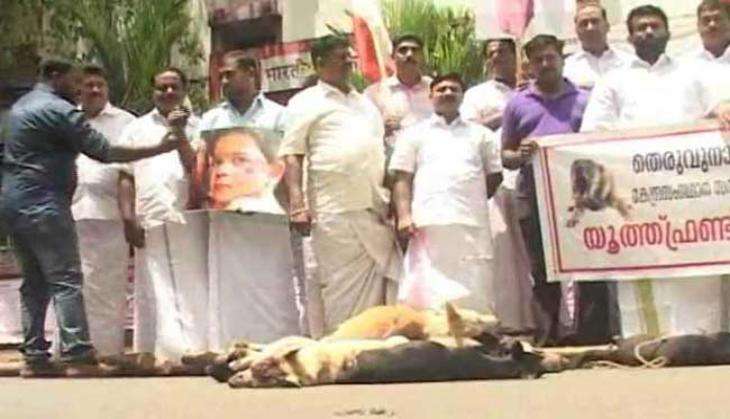 Members of the youth wing of Kerala Congress (M) sparked a controversy on 26 September when they were spotted carrying out a protest march with corpses of five stray dogs hung on a pole.
The party workers killed the dogs to protest the growing number of canines on the state, NDTV quoted party workers as saying.
Also Read: Chennai: Villagers poison and burn 50 dogs alive
The protesters left the corpses in a pile outside the municipal body offices. "We have killed these dogs. And it's a warning that this will continue if the central and the state government do not control the stray dog menace," Saji Manjakadambil told NDTV.
The protest is touted to be an open challenge to Kerala Chief Minister Pinarayi Vijayan, who had said that illegal killing of stray dogs was prohibited in the state.
Also Read: Maneka Gandhi slams Kerala govt's decision to kill 'dangerous' dogs
Also Read: Over 30 stray dogs butchered and buried in Bengaluru