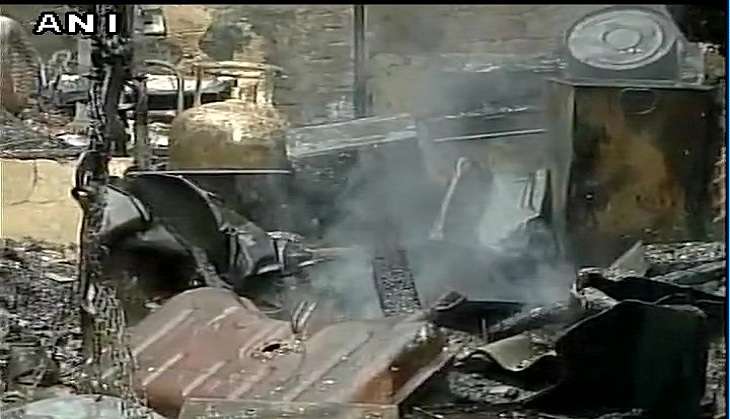 South Kolkata's Tangra was engulfed in massive flames on 6 October, as a raging fire broke out in an oil godown in China Town along EM Bypass.
Reports suggest that three people have lost their lives in the fire, and several others have been injured in the mishap. The injured who sustained serious burns have been rushed to the hospital.
The fire broke out around 1.30 pm in the godown and subsequently spread to other parts as several LPG cylinders burst into flames.
As firefighters struggle to bring the flames under control, several people are still trapped in the godown. Five fire tenders have been rushed to the spot, and officials of the Disaster Management Group are making attempts to rescue those trapped inside.
The owner of the godown, Ram Avatar, is one of the deceased. An employee of the same godown also lost his life. Several others who suffered serious burn injuries have been rushed to the hospital.
As a result of the accident, traffic on the road connecting Tangra to Sealdah has been diverted to ensure smooth movement of fire tenders.