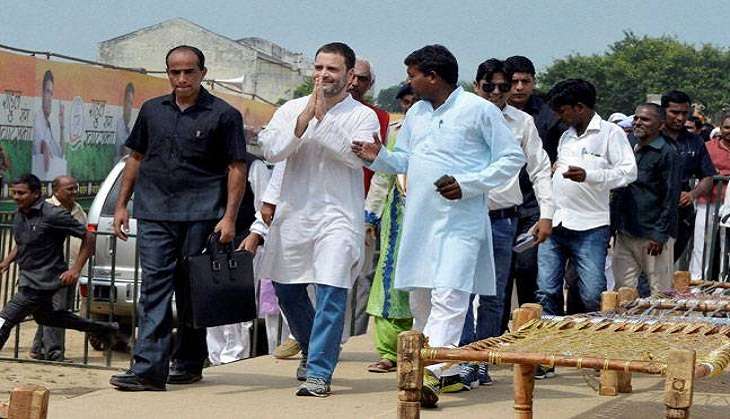 Days after Congress vice president Rahul Gandhi sparked a controversy by accusing Prime Minister Narendra Modi of indulging in "khoon ki dalali" with the blood of the Indian soldiers, BJP MP Babu Lal from Roorkee stirred a fresh controversy, saying that Rahul Gandhi should instead "seek proof of his own birth as to whom he was born to".
"I think he should be thrown out of India and sent to Dubai or Pakistan, who is he to point a finger at the Indian Army. The Indian Army has done a commendable job. They have made the nation proud. Why does Rahul Gandhi need a proof; he doesn't even have any proof to whom he was born to," he said.
This is not the first time that a BJP member made headlines for such provocative statements.
Bharatiya Janata Party ( BJP) MLA Rameshwar Sharma, recently said that Delhi Chief Minister Arvind Kejriwal and Congress leader Sanjay Nirupam should watch their parents wedding night video for proof.
Also read:Rahul Gandhi needs mental check-up: Subramanian Swamy
The controversy surrounding proof of surgical strikes has made has been refusing to die down as more political heads have been demanding proof of surgical strikes.
Leader of Opposition in the Gujarat Assembly and another Congress leader Shankarsinh Vaghela had also asked the Centre "to provide proof of the army's action to clear the doubts arising in the mind of the people about the claims of the government."
--ANI