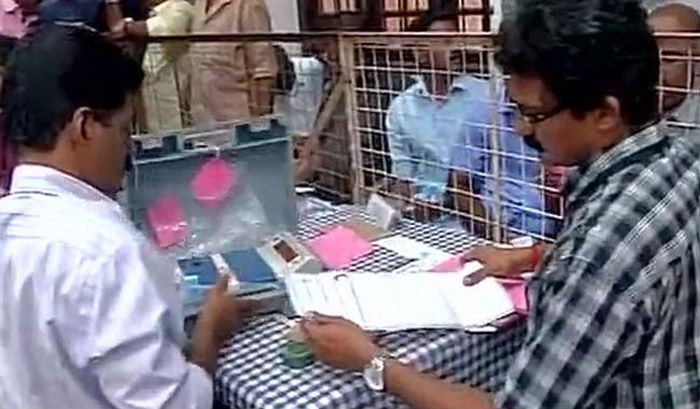 Counting of votes for the local body elections in Kerala began on 7 November morning and it seems like the Left Democratic Front (LDF) is enjoying a comfortable lead. The polling took place on 2 November and 5 November at 1199 three-tier local bodies including 941 village panchayats, 152 block panchayats, 14 district panchayats, 86 municipalities and six corporations.
Parties like Congress and CPI(M) have always maintained their stronghold in these areas but this time the BJP has also entered the fray.
The early trends, after counting started, showed a comfortable lead by CPI(M) led LDF in the corporations. Also, it was leading in 76 Panchayats in comparison to UDF which was leading in 47 panchayats by 9 am.
The BJP started making headway in Kochi, Kozhikode and Trivandrum corporations by 9.15 am.
By 10 am, the LDF was advancing in 326 village panchayats out of the total 941. On the other hand, Congress led United Democratic Front (UDF) was leading in 275 village bodies and BJP in 22. LDF had also made strong advances in five out of six corporation seats by then.
By 10.30 am, MC Paul, the Congress mayor in Thrissur had lost to BJP. Also, CPM's mayoral candidate in Thiruvananthpuram was also defeated by the BJP candidate.
The Kollam corporation was secured by LDF and Congress had gained a majority in Kochi corporation by 11.15 am.
Kerala Local Body polls(Kochi) leads : UDF-38,LDF-20,Others-11, BJP-2

— ANI (@ANI_news) November 7, 2015
Kerala Local Body polls(Trivandrum) leads+wins : LDF 36, BJP 33, UDF 22

— ANI (@ANI_news) November 7, 2015