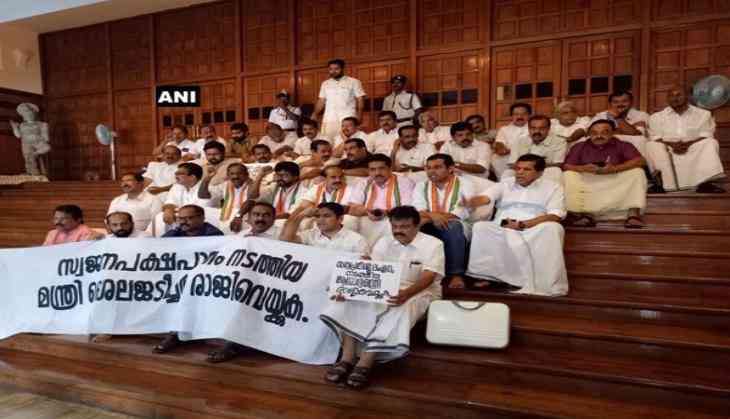 The Kerala opposition party MLAs boycotted the Assembly session and took to protests outside the Assembly hall, on 23 August.
Five MLAs were on strike demanding the resignation of Health Minister K.K. Shailaja over self-financing medical colleges issue.
Earlier, the state fee regulatory committee headed by Justice R. Rajendra Babu provisionally fixed the fees for MBBS courses at private self-financing medical colleges in the state (both government and management quota) for 2017-18 at Rs. 5.5 lakh.
-ANI