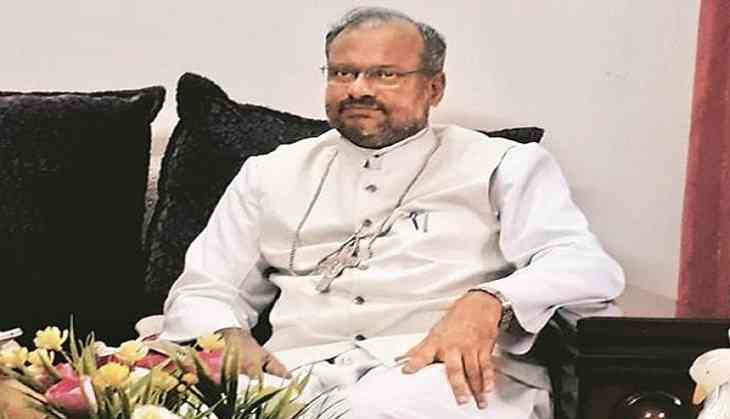 Jalandhar Police issues notice to Bishop Mulakkal to appear before Kerala police on 19 September in Kerala Nun rape case. "Jalandhar Bishop Franco has been served notice to appear for interrogation on 19th Sept. A criminal case has been registered against Missionaries of Jesus for publishing a letter as well as a photo of the victim nun," said Harishankar, SP Kottayam.
Earlier on Saturday, Jalandhar Bishop Franco Mulakkal accused in Kerala nun rape case has stepped down temporarily after the matter was brought to the notice of the Vatican. The church representative from India is in the Vatican to discuss the issue & is expecting intervention in the coming days, reports ANI.
Jalandhar Bishop Franco Mulakkal in a letter stated, 'I am likely to be called for further clarifications by investigating officer in Kerala, appoint Rv, Fr Joseph Thekkumkattil & Rev Fr Subin Thekkedathu.'
Earlier, Jalandhar-based Church on Friday released a photograph of a nun who had accused Bishop Franco Mulakkal, who belongs to the congregation, of rape. After which Kerala Police registered a case against it.
Kerala Women's Commission chairperson M C Josephine said legal action should be taken against those who circulated the photo. "Exemplary action should be taken against those who tried to insult the victim. The commission will also look into this matter," she said.
Kottayam SP Hari Sankar said police registered the case on a complaint from the nun's brother under Section 228 (A) of the IPC.
Also read: Kerala Nun Rape Case: Jalandhar Bishop Mulakkal, accused of raping Kerala Nun, steps down temporarily