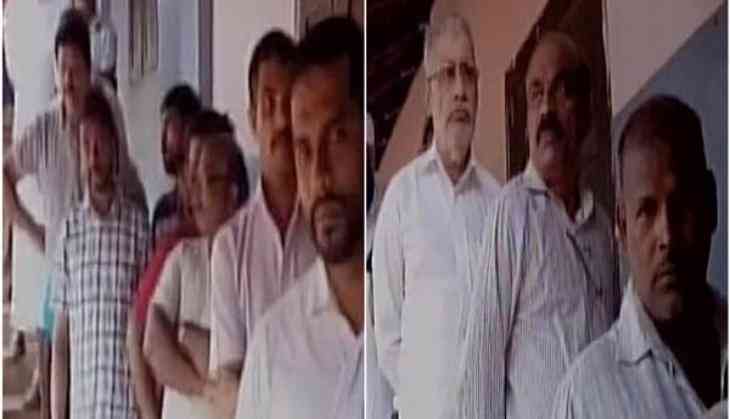 Kerala: Malappuram by-poll begins, early voters throng booths (ANI)
Over 13 lakh voters are expected to cast their vote in the by-poll to the Malappuram Lok Sabha constituency in Kerala, for which the polling began on Wednesday morning.
A total of nine candidates is campaigning for the seat, which was left vacant post the demise of former Union Minister and the Indian Union Muslim League leader E Ahamed.
The main contenders for the position include the United Democratic Front (UDF)-led Muslim League leader P K Kunhalikutty, Left Democratic Front ( LDF) candidate M B Faisal and Bharatiya Janata Party ( BJP) candidate N Sree Prakash.
Malappuram constituency, which is a sitting seat of Muslim league in UDF, comprises over 1,100 polling booths, with a total strength of 13, 12, 693 voters.
In the 2014 Lok Sabha polls, Ahamed established a thumping victory and won the seat by a margin of 1, 94,739 votes against CPI (M)'s P K Sainaba.
This year's pre-polling phase saw intensive campaigning being carried out by the frontrunners of the by-polls.
-ANI