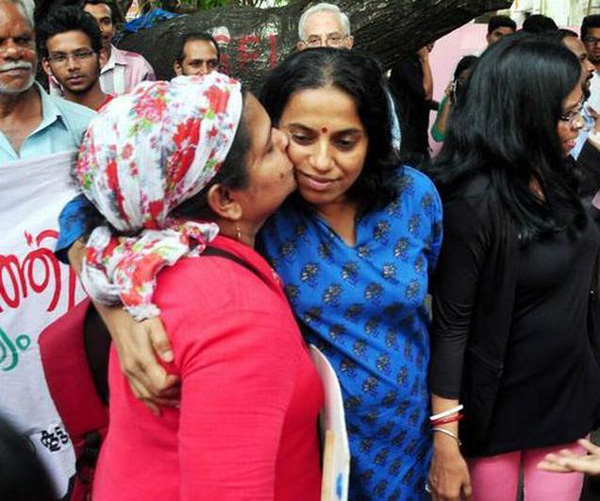 Model Resmi R Nair and her husband Rahul Pashupalan, who were the main force behind the Kerala chapter of Kiss of Love have been taken into custody by Kerala Police on Tuesday. They are among eleven people in a drive led by DIG S Sreejith to tackle alleged online sex rackets.
The News Minute reported that the Cyber branch of Kerala police discovered the online sex racket while pursuing a separate complaint on a Facebook pedophile page called 'Kochu Sundarikal'.
Apart Nair and Pashupalan, notorious gangster Akbar, a native of Kasaragod in the state-wide raids conducted by the police, reported Manorama online.
The cyber cell busted the racket with the support of the authorities on Facebook and other social media sites, Police said.
What is Kiss of Love?
Kiss of Love is a campaign against moral policing. It started in Kochi, Kerala in 2014 and later spread to rest of the country. It met serious opposition from VHP, Shiv Sena and Bajrang Dal. Many youngsters were arrested on charges of indecency in public space for participating in the campaign.