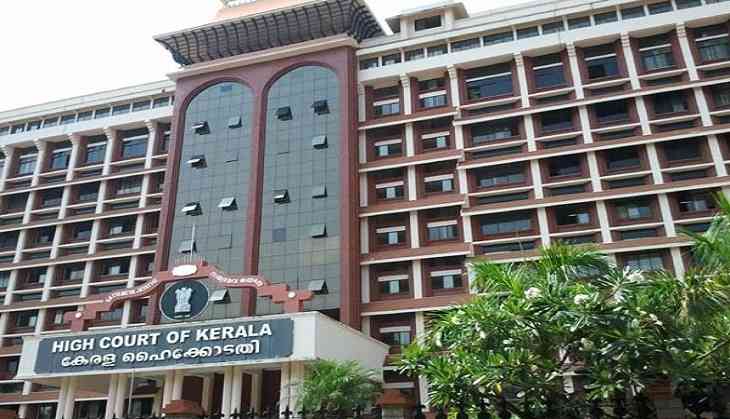 The Kerala High Court on Wednesday declined to put a stay on the ban imposed by the Centre on the sale of cattle for slaughter.
The next hearing in this case is scheduled to be heard on June 28.
Earlier, the high court had backed the Centre's decision, while the state government had opposed the order issued by the Central Environment Ministry in controlling the sale of cattle.
The high court observed that there is no ban on cattle slaughter or consuming meat, but the bill only bans large-scale sale of cattle through big markets.
The court gave the statement after considering a Public Interest Litigation (PIL) filed by Youth Congress State Secretary T. S. Saji.
The court had asked whether the notification has violated the fundamental rights of the citizen or the notification contains any clause that constrains the labour laws, following which the petitioner withdrew his petition.
Earlier, Kerala Chief Minister Pinarayi Vijayan had said that he will call for a meeting of all the Chief Ministers, asserting that the Union Government does not have the right to issue such an order.
"The Union Government does not have the right to issue this order. This is state's matter and regulations have no legal validity," Vijayan said during a press conference, adding that the legal sanctity of the new amendment lacks constitutional validity.
"There are a number of clauses which are violating the state's basic rights. There are certain norms that the animal marketing committee has to look into. For example, the owner and buyer have to maintain a certificate which is not feasible and thereby we have decided to question the law in the court of law," he added.
He further announced that they will discuss the issue with opposition party leaders and summon a special assembly to discuss the issue.
"Union Governments order not only prevents the killing of animals but also prevents the sale of cattle also. It has to be examined that whether Centre has the power to issue this order. Will discuss the issue with opposition party leader and summon a special assembly to discuss the issue," he added.
Drawing a huge backlash from various fractions, Minister for Environment, Forest and Climate Change Harsh Vardhan ordered that the ministry has notified the Prevention of Cruelty to Animals (Regulation of Livestock Markets) Rules, 2017 to ensure that the sale of cattle is not meant for slaughter purposes.
He said the seller and buyer both have to ensure that the cattle is not being bought or sold across the country's livestock markets market for slaughter purposes.
The rules also state that the purchaser shall not sacrifice the animal for any religious purpose or sell it to a person outside the state without permission and must keep in with the state's cattle protection laws.
-ANI