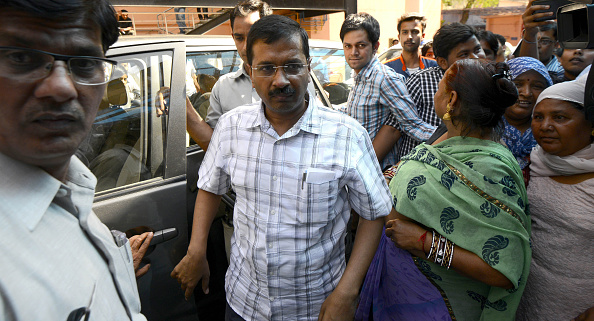 Delhi Chief Minister Arvind Kejriwal has moved the Allahbad High Court to appeal for annulment of a case against him for alleged hate speech delivered by him in Amethi during 2014 Lok Sabha election campaign.
The petition, filed under Section 482 of the CrPC on 31 July before the Lucknow bench, is likely to be heard by Justice Mahendra Dayal on 3 August.
According to state government advocate Rishad Murtaza, the case was lodged against Kejriwal in Musafirkhana police station of Amethi in which charge sheet was filed and bailable warrant issued against him on 20 July this year, directing him to be present before the judicial magistrate.
Challenging the proceedings against him, Kejriwal has sought quashing of the case.
Murtaza said that the case was registered against Kejriwal in May, 2014 during the parliamentary election under Section 125 of Representation of People's Act in connection with his speech in Aurangabad village.
The section deals with the offence of promoting enmity between classes in connection with election on grounds of religion, race, caste, community or language and entails imprisonment for a term which may extend to three years, or fine, or both.
The AAP chief had campaigned for party candidate Kumar Vishwas who had taken on Rahul Gandhi of Congress and HRD Minister Smriti Irani of BJP in Amethi Lok Sabha constituency.
Kejriwal's petition was filed through his counsel Mahmood Alam and Mohd Rizwan Khan.
-PTI