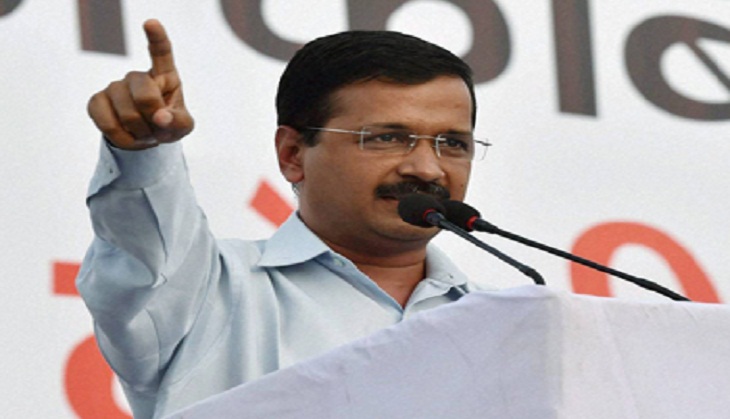 Delhi Chief Minister Arvind Kejriwal, who participated in the on-going protests against the AgustaWestland case at Jantar Mantar on 7 May, accused Prime Minister Narendra Modi of not taking strong action against Sonia Gandhi.
In a blistering attack, the Delhi chief minister said that PM Modi is scared of arresting Congress chief Sonia Gandhi.
Kejriwal, during his speech, alleged that Modi lacks the courage to take any action against Congress President Sonia Gandhi. The AAP leader also accused the Congress chairperson of going soft on Modi's alleged fake degree issue.
The BJP and the Congress of having secretly joined hands to protect each other, the Aam Aadmi Party leader accused.