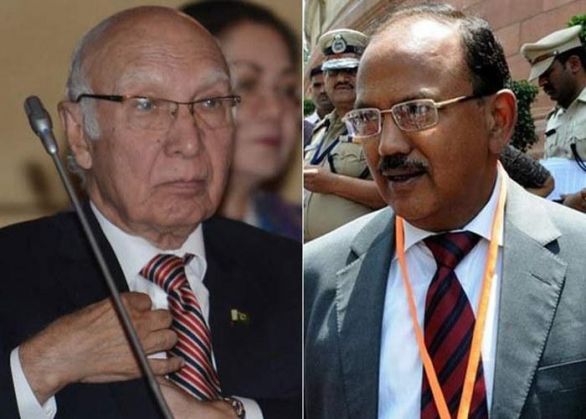 In a fresh development ahead of India-Pakistan NSA-level talks, Kashmiri separatist leader Shabir Shah, was on 22 August detained on arrival at the Delhi airport and will not be allowed to meet Pakistan's National Security Adviser Sartaz Aziz if the talks happen.
After he reached the national capital, the Delhi Police along with central security agencies inquired him about his place of stay and later drove him there. After reaching there, the separatist leaders were told that restrictions have been imposed on their movement in the national capital ahead of NSA level talks.
Shah along with two other separatist leaders Mohammed Abdullah Tari and Zamir Ahmed Sheikh will stay in a south Delhi guest house and the trio will remain under house arrest till the talks are over. They have also been asked to go back to Jammu and Kashmir in order to avoid house arrest.