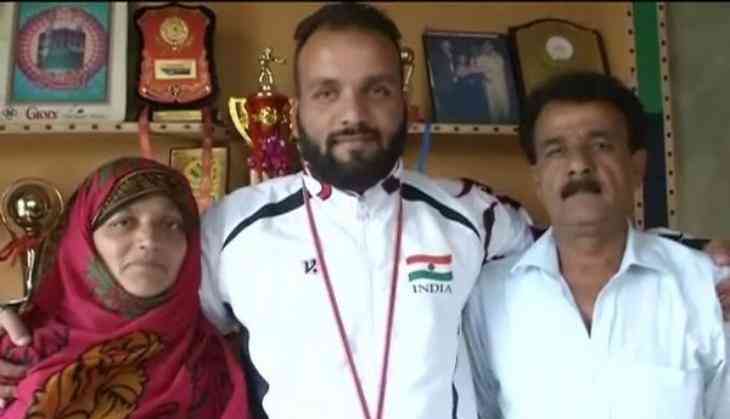 Kashmiri martial arts player shines at international level (ANI)
Ajaz Hussain of Srinagar's Allochi Bagh area bagged the gold medal in an International Wushu Championship-2017 that was held at Armenia in Europe from April 21 to 24 in which ten countries had participated.
Ajaz won the gold in 80 kg senior men's category.
Son of an ex-Army man, Ajaz did his schooling from the Army Public School, Badami Bagh and then from DAV Senior Secondary School.
Since childhood, Ajaz was pretty much into sports. He opted in for martial arts and then chose to pursue his career in sports. In the past, Ajaz has bagged seven medals in the Wushu National Championships.
Ajaz told ANI, "Apart from Wushu, I have bagged the gold medal in the International Kickboxing Championship held in Mumbai in 2006."
The turning point in his life came when he was selected for the international event to represent India.
The selection was made on the ground of the Federation Cup held in Hyderabad in which Ajaz had bagged gold.
Ajaz is the only Wushu player from the valley who has won the gold medal in International Wushu Championship.
"I am happy to be the first Kashmiri Wushu player to bag gold medal in any International Wushu Championship. It was not a child's play as the event had players from around 10 countries. The competition level was high Unlike other low-grade martial art disciplines," added Hussain.
Ajaz was sponsored by the Army's Jammu and Kashmir Light Infantry Regiment (JAKLI) Regiment and XV Corps. Ajaz is thankful to them for the support.
-ANI